| | |
| --- | --- |
| James Ferguson | A New Globe of the Earth, London c1756 e 1775 |
James Ferguson
A New Globe of the Earth, London c1756 e 1775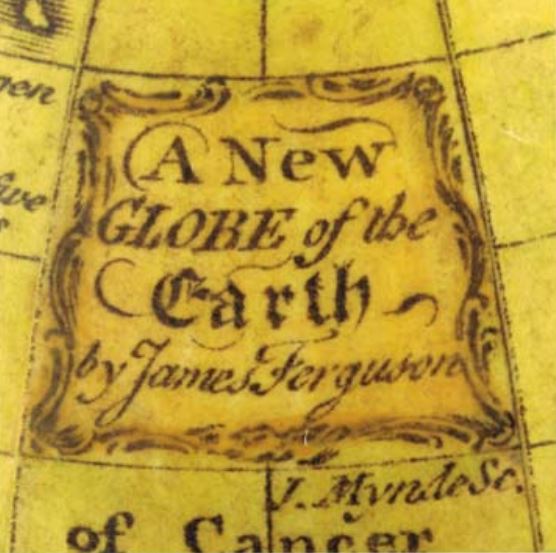 Per cortesia di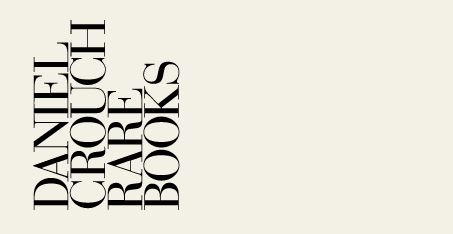 Pubblico le immagini e gli articoli che vengono dedicati a coppie di globi terrestri e celesti di James Ferguson prodotti a Londra negli anni 1756 e 1775.
Singolare la proiezione utilizzata dall'autore per realizzare la volta celeste: sebbene questa venga riprodotta all'interno concavo del guscio che richiude il globo terrestre le costellazioni sono rappresentate in proiezione polare equatoriale convessa come se fossero viste da un osservatore non situato sulla Terra ma posto all'esterno della sfera celeste.
A New Globe of the Earth, London c1756
https://www.crouchrarebooks.com/globes-and-planetaria/the-shepherds-globe
https://www.georgeglazer.com/globes/archive-pocket/fergpock.html
Physical description
Globe, 12 hand-coloured engraved paper gores, over papier mâché and plaster sphere, varnished, housed in original shagreen case with rims painted red, with hooks and eyes.
Dimensions: Diameter: 75mm (3 inches).
Biography
James Ferguson (1710–1776) was a Scottish autodidact who settled in London after a peripatetic life involving spells as a shepherd, miller, engineer, astronomer and lecturer. In his autobiography, he claims that, at the age of 20, he ​"made a globe in three weeks at my father's, having turned the ball thereof out of a piece of wood, which ball I covered with paper, and delineated a map of the world upon it—made the meridian ring and horizon of wood—covered them with paper, and graduated them" (Ferguson, p.21). In 1755, he purchased the vast majority of the plates and instruments previously owned by John Senex, a leading producer of pocket globe. Ferguson subsequently designed his own pocket globe and produced several editions, but in 1757 he sold his business to Benjamin Martin, overwhelmed by his numerous responsibilities. Ferguson is most widely- known as a remarkable example of self-education, and for his production of scientific instruments and apparatus, notably orreries.

Geography
Although Ferguson acquired Senex's copper plates for globes, he did not have those for the smallest 76mm (3 inch) globes and therefore the cartography is his own. The globe features a myriad of details, including notations of the Great Wall of China and the monsoons of the Indian Sea. Australia and New Zealand are drawn according to the Dutch discoveries. The countries are distinguished by colour outline, and within them are shown some significant geographical details, such as rivers and deserts. A broken line wending its way around the world represents the voyage of George Anson, who circumnavigated the globe in the early 1740s. In some areas, the territorial geography is lacking, with California drawn as a peninsula, and the antipodes, taken from Dutch surveys, missing large parts of their coastlines.

Below the title cartouche, ​"J. Mynde" is identified as the engraver. James Mynde also engraved Ferguson's ​'Astronomical Rotula' and his armillary
trigonometer.

Astronomy
The celestial cartography, lining the case, displays the houses of the Zodiac with their sigils and the constellations, depicted by mythical beasts. The 48 Ptolemaic constellations and four of the non-Ptolemaic constellations are drawn. Four of the southern constellations are drawn with those of Plancius and Hevelius. The celestial cartography contains certain flaws, such as erroneous star names ("Archarus" for Arcturus and ​"Pomahant" for Fomahant) and misplacement of the solstitial colure.
Bibliography
Dekker GLB0057 (edition II- see p.132, table 9.1)
Dekker, Elly. (1999). Globes at Greenwich: A Catalogue of Globes and Armillery Spheres at the National Maritime Museum in Greenwich. Oxford: Oxford University Press and the National Maritime Museum.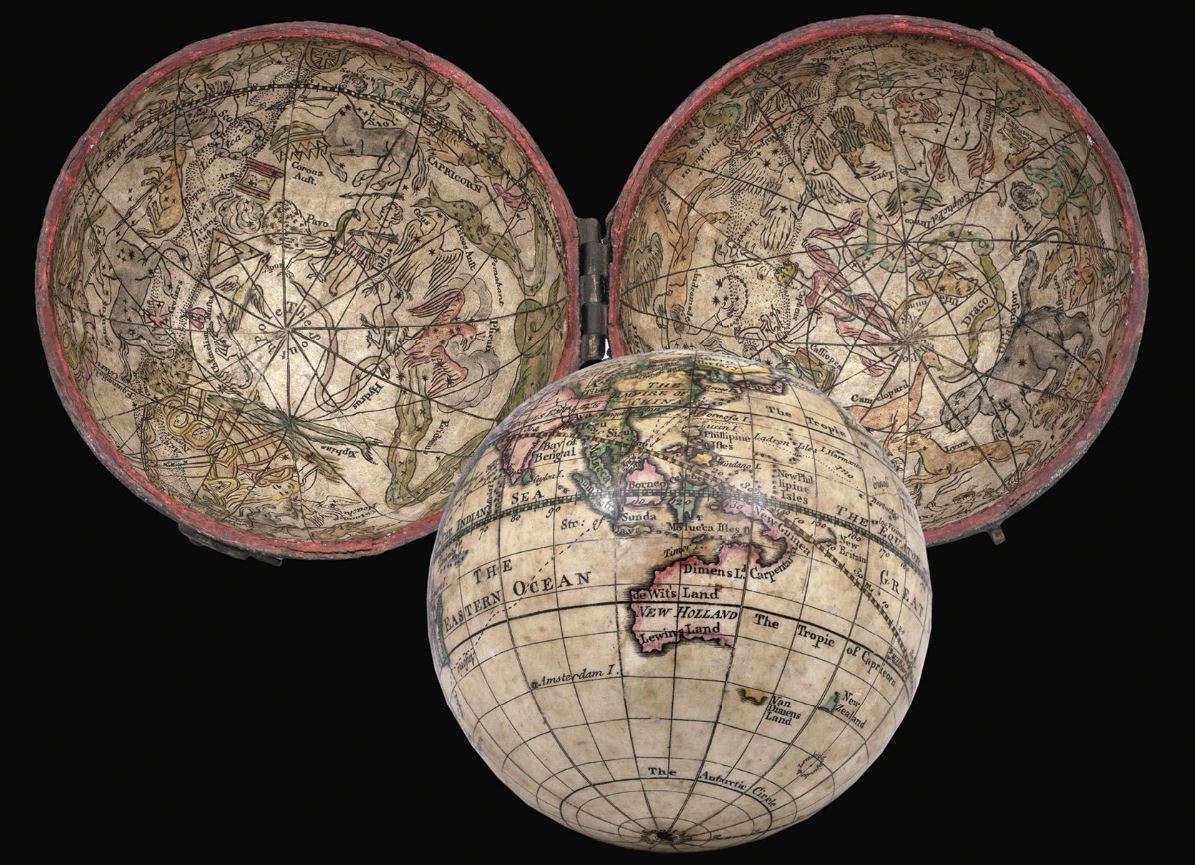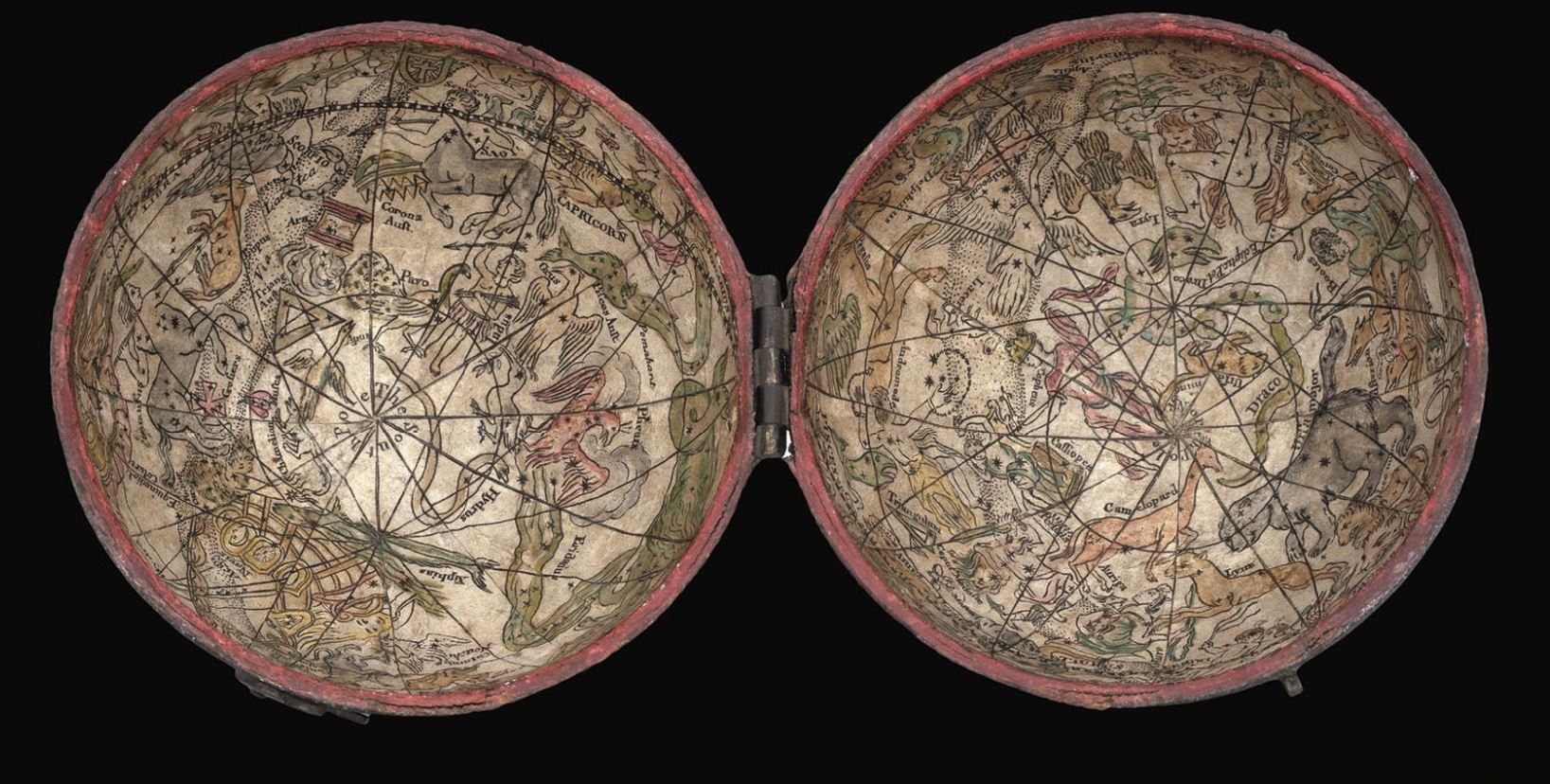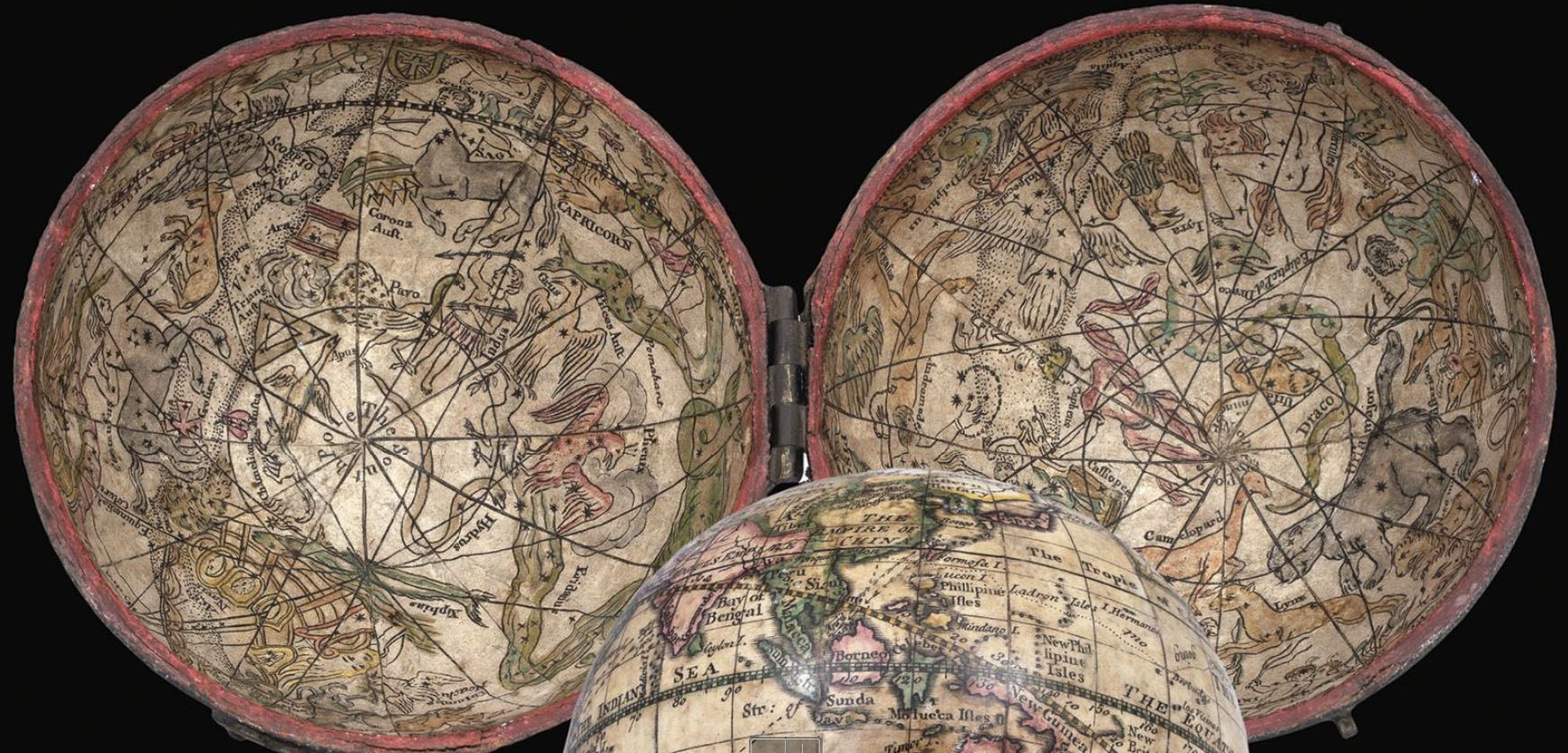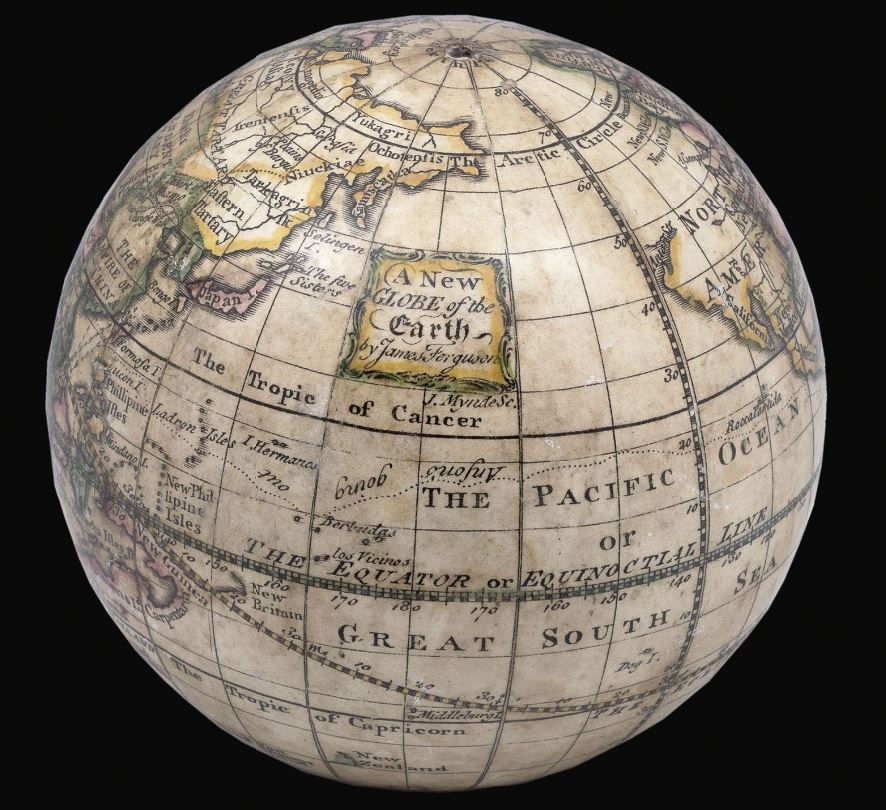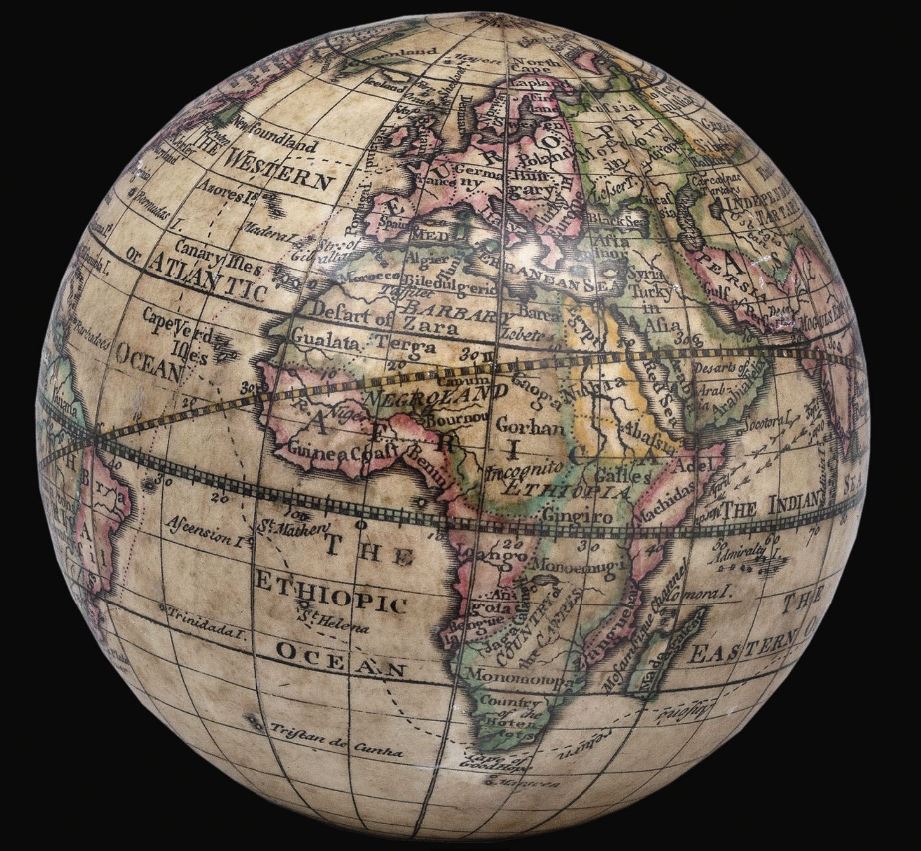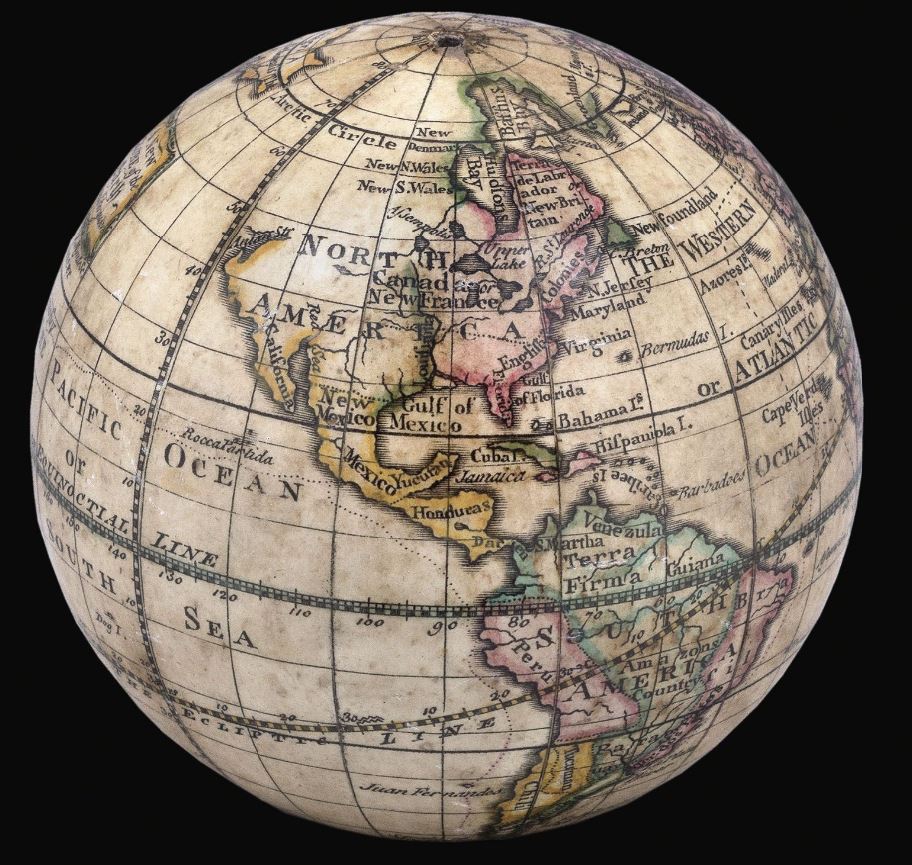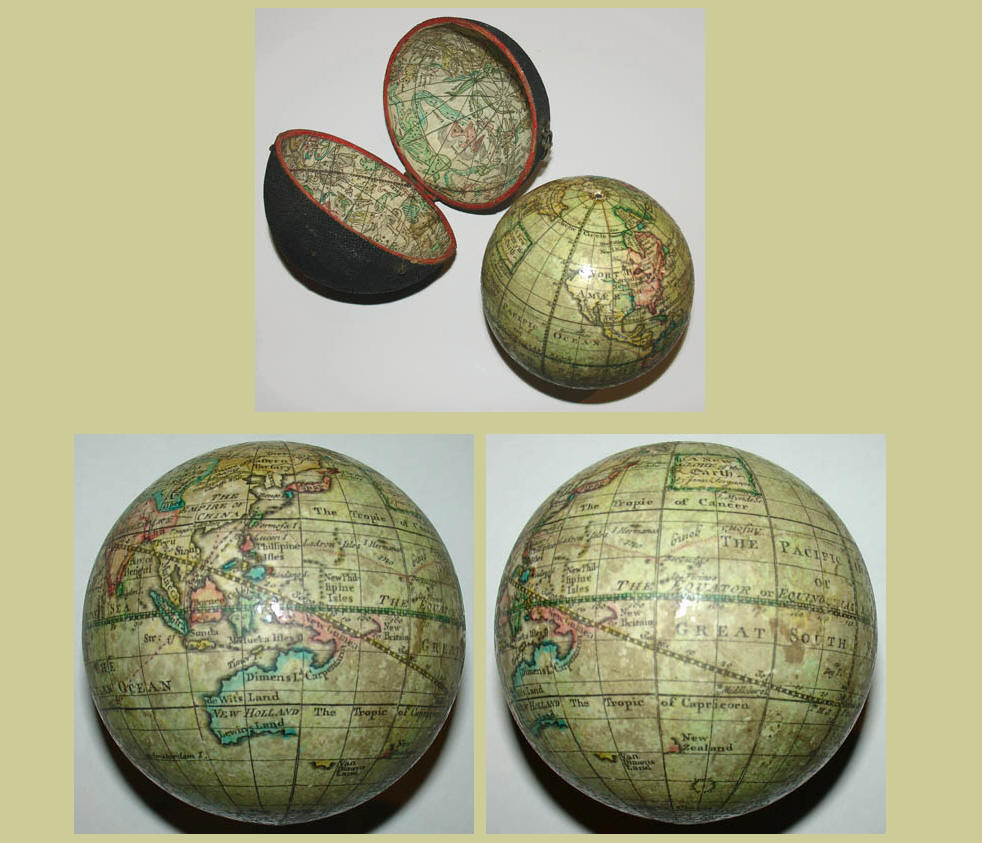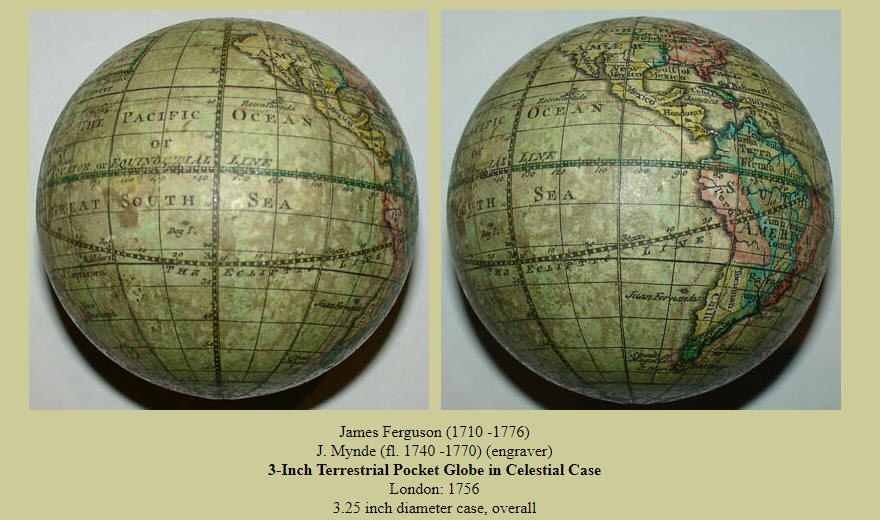 A New Globe of the Earth, London c1775
https://www.crouchrarebooks.com/globes-and-planetaria/the-coast-of-australia-is-clear
Un globo equivalente e delle stesse dimensioni venne prodotto intorno al 1775. Il globo terrestre riporta le nuove scoperte geografiche. Quello celeste è identico a quello del 1756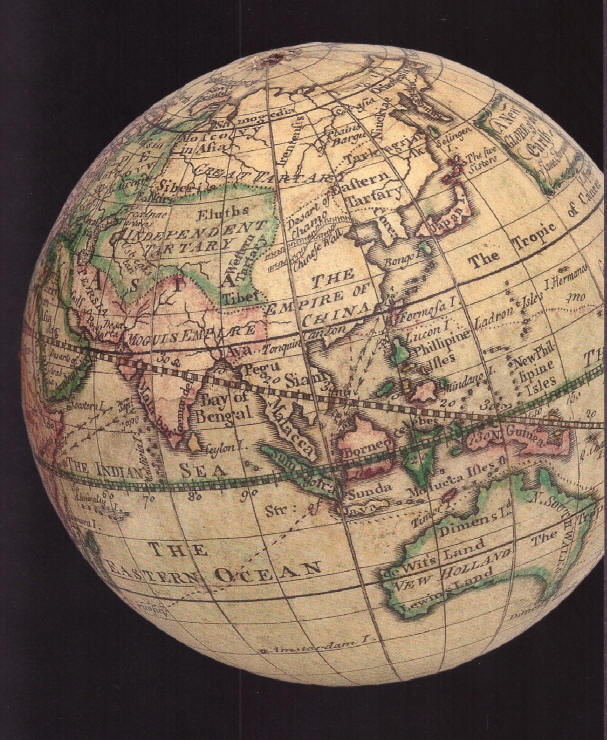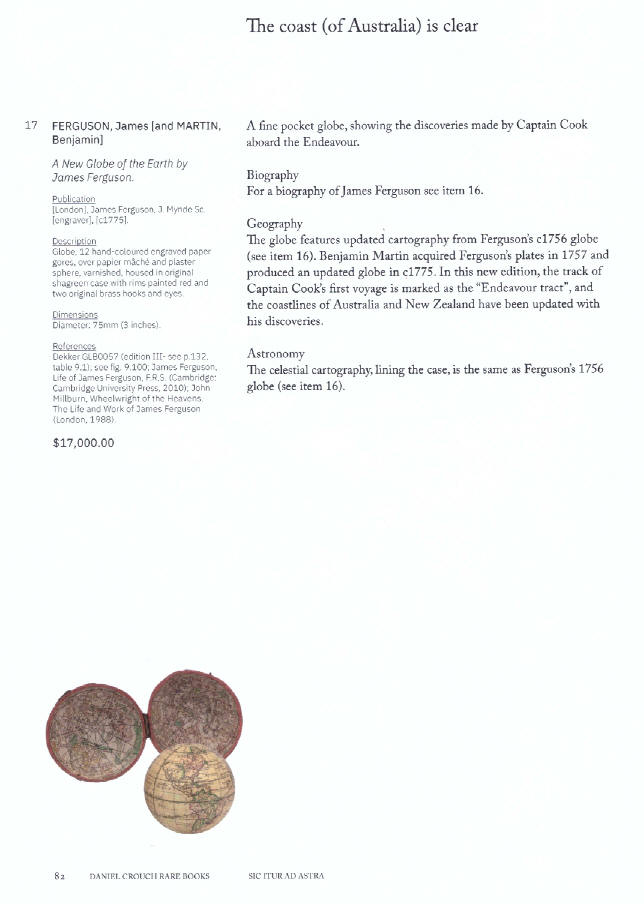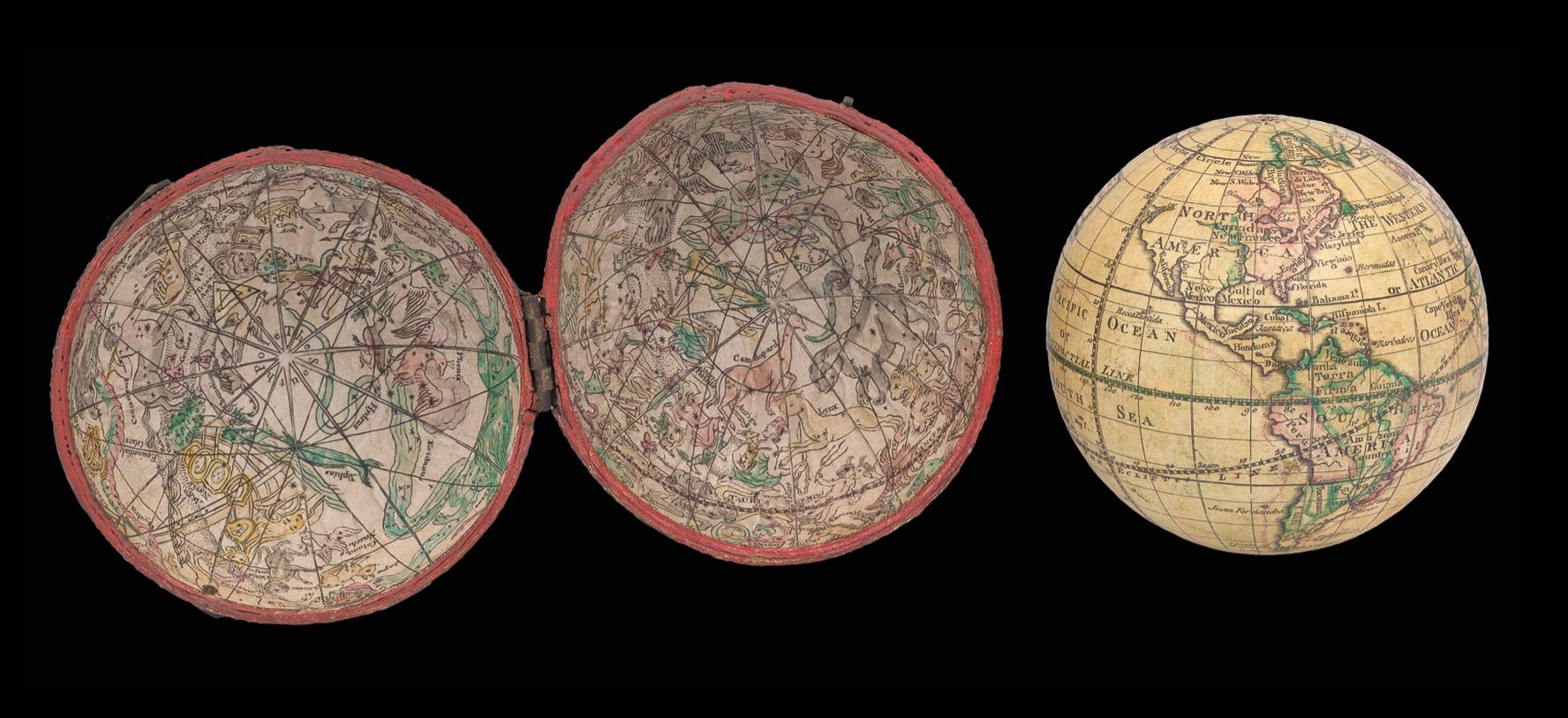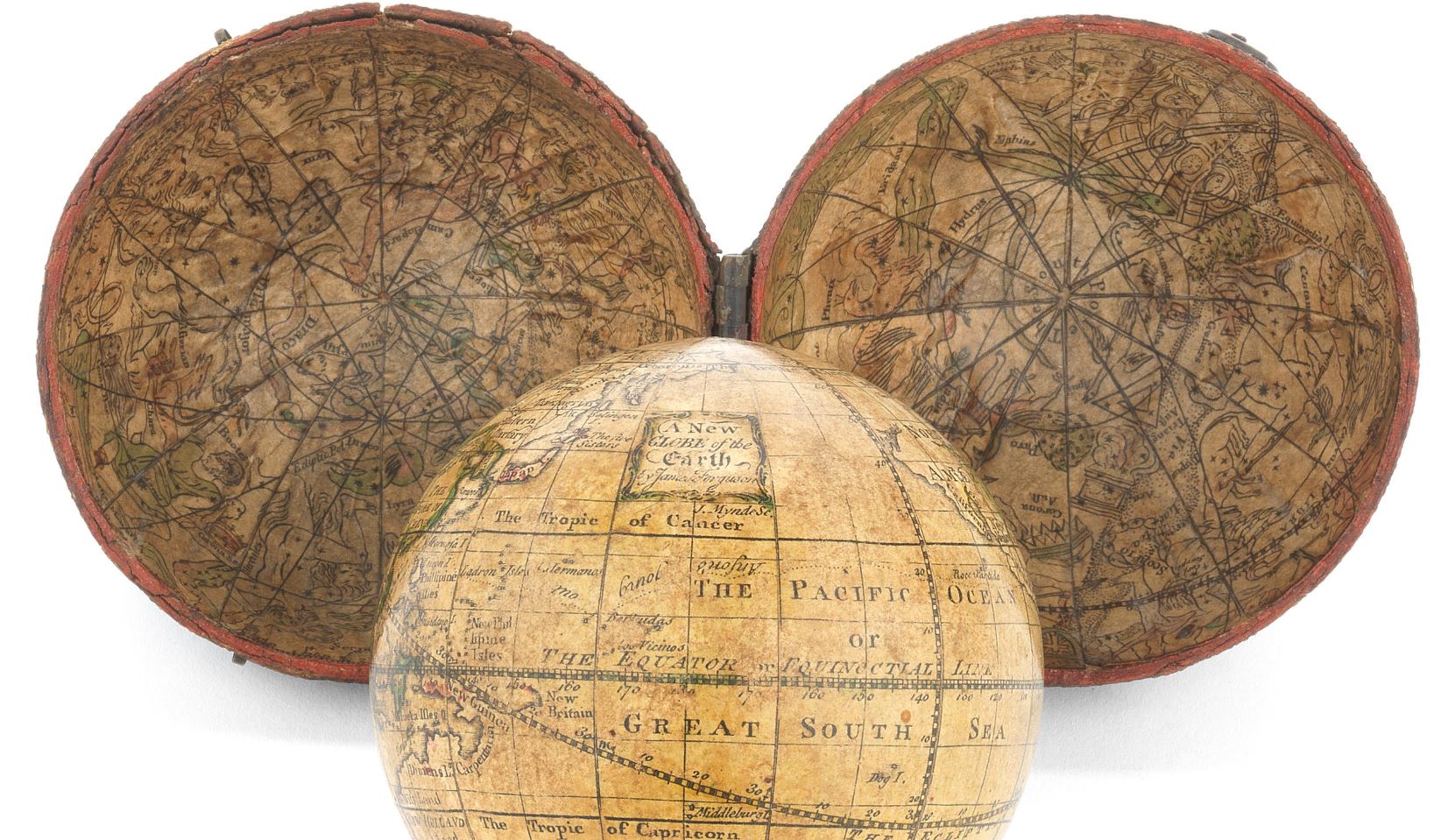 Di James Ferguson
leggi anche
A New Astronomical Instrument, London (?) 1757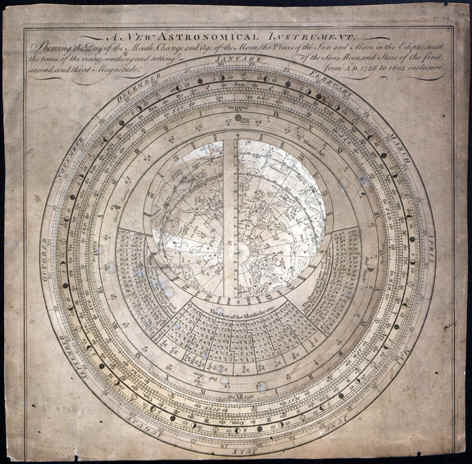 http://www.atlascoelestis.com/Ferguson%201757.htm
di FELICE STOPPA
APRILE 2023