| | |
| --- | --- |
| Alexander Jamieson | An Atlas Of Outline Maps Of The Heavens, Adapted To Dr. Jamieson's Celestial Atlas, London 1824 |
Alexander Jamieson
An Atlas Of Outline Maps Of The Heavens, Adapted To Dr. Jamieson's Celestial Atlas. London , G & W.B. Whittaker, 1824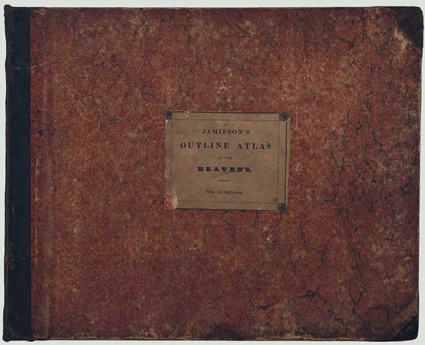 Jamieson, l'autore del popolarissimo e raffinato A Celestial Atlas comprising a sistematic display of the Heaven, London 1822, non era un astronomo, di professione era insegnante di liceo che oltre ad aver pubblicato una " A Grammar of Logic and Intellectual Philosophy, Rhetoric and Polite literature", aveva presentato e stampato a Londra nel 1814 da Darton, Harwey and Co., un trattato tecnico sulla costruzione di mappe geografiche: A Treatise on the Construction of Maps; in which the principles of the projections of the sphere are demonstrated, and their various practical relations to Mathematical Geography, deduced and explained: systematically arranged, and scientifically illustrated from twenty plates of diagrams. With an appendix and copious notes.
La fortuna commerciale del suo atlante astronomico, che vide due tirature nello stesso anno, e la sua competenza professionale nel settore della cartografia lo convinsero a pubblicare nel 1824 la curiosa opera che presento.
L' An Atlas Of Outline Maps Of The Heavens è un atlante celeste muto nel quale le tavole delle costellazioni vengono presentate prive di stelle ed oggetti celesti e nelle quali compaiono soltanto il reticolo graduato di riferimento e i disegni mitologici che rappresentano le varie costellazioni. L'atlante è quindi un quaderno pratico, predisposto ad essere utilizzato in parallelo con il Celestial Atlas, che si propone il fine didattico di esercitare uno studente nella pratica della conoscenza del cielo stellato e della cartografia celeste. Lo studente deve prima identificare una stella, rilevarne le caratteristiche e la posizione dalle tavole numeriche perché infine possa posizionarla nella tavola muta utilizzando il reticolo graduato in essa presente, rispettandone le coordinate e la magnitudine. La verifica dell'esercizio cartografico potrà essere effettuata attraverso il confronto con la rispettiva tavola del Celestial Atlas.
Dell'atlante, che si compone di 28 tavole di formato 23 x 29 cm , pubblico alcune immagini messe cortesemente a disposizione da
Massimo de Martini
direttore de'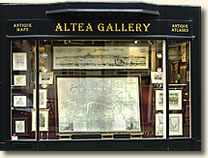 che attualmente lo propone in vendita.
Le tavole sono di seguito proposte in parallelo con quelle appartenenti all' A Celestial Atlas comprising a sistematic display of the Heaven.
Titolo
Introduzione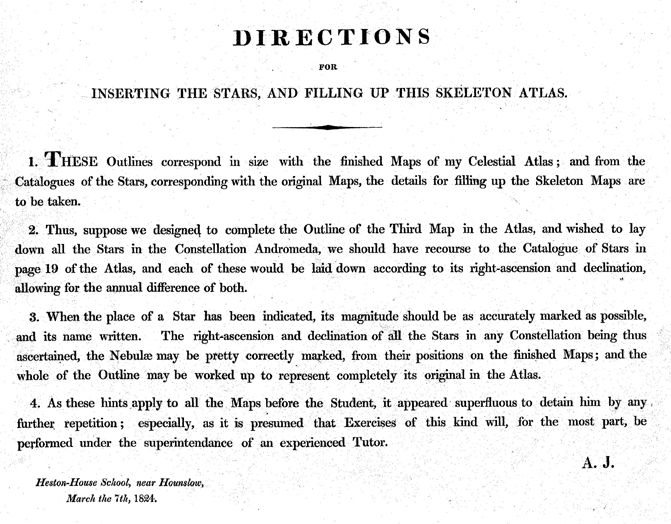 Planisfero Boreale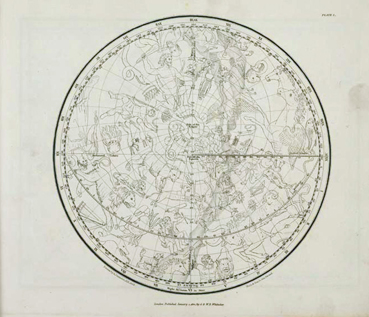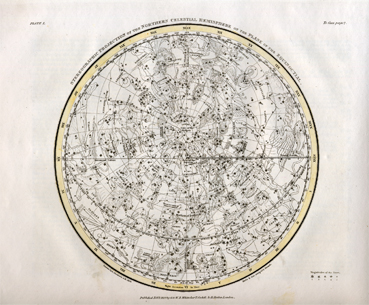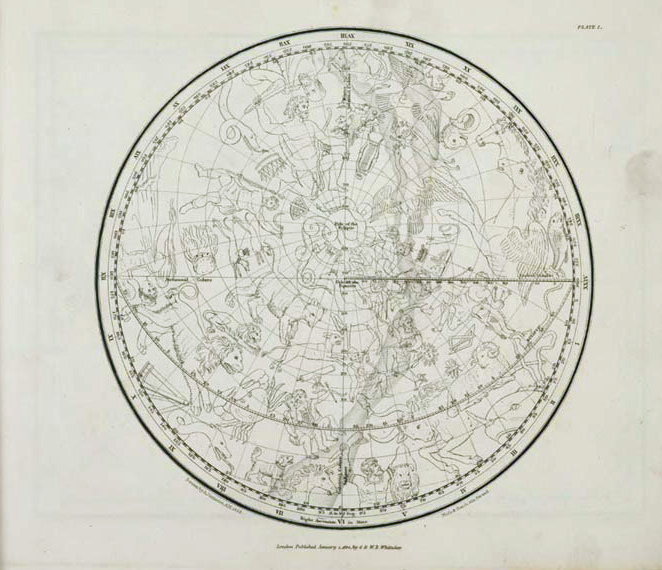 Planisfero Australe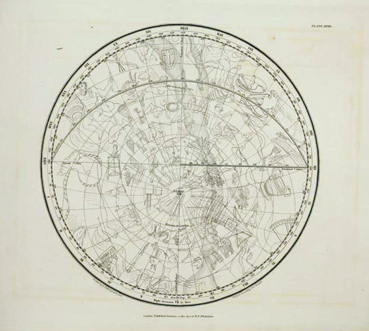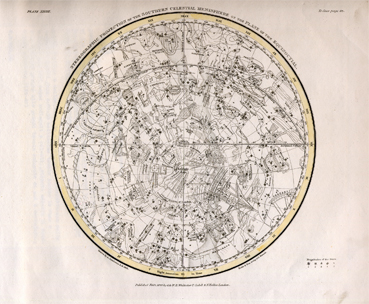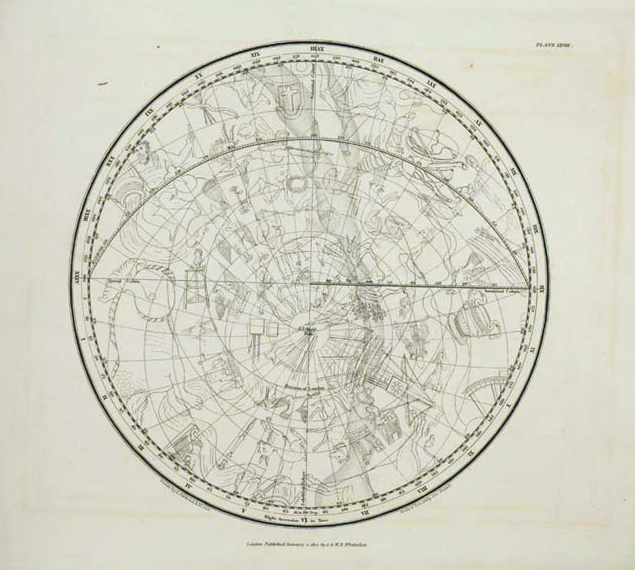 Tavola II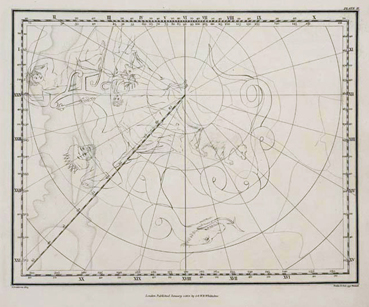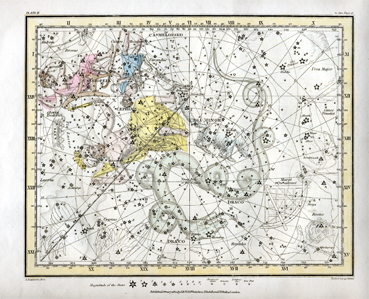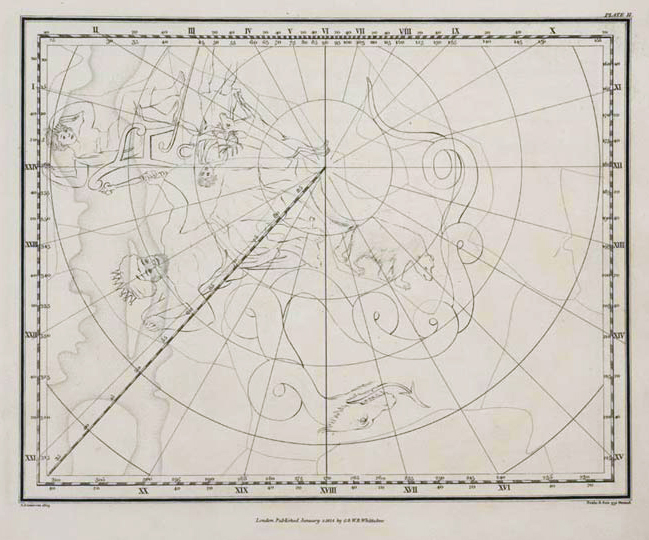 Tavola X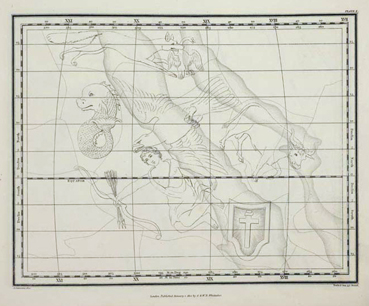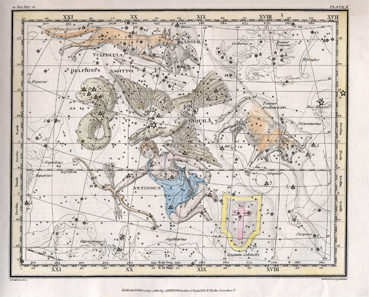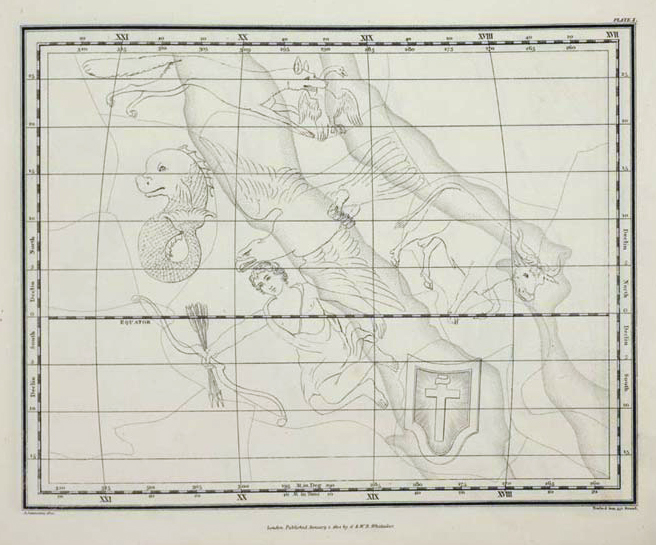 Altre tavole dalla pagina
di
Henk Bril
https://pbase.com/henkbril/unknown_18xx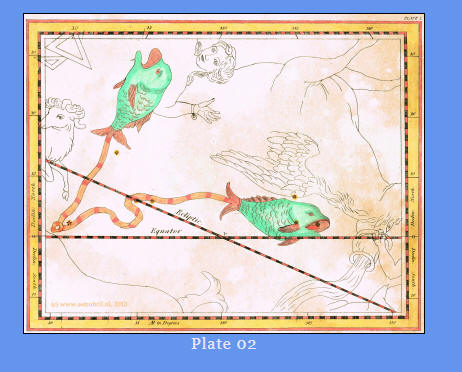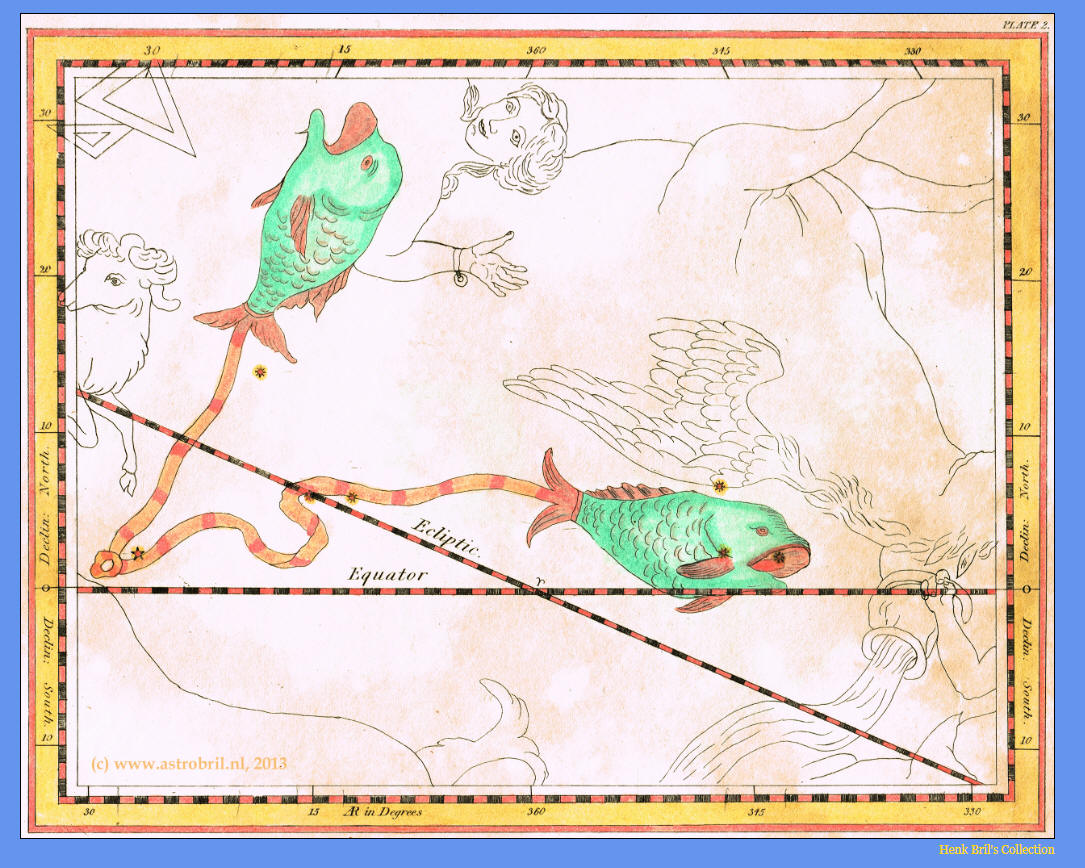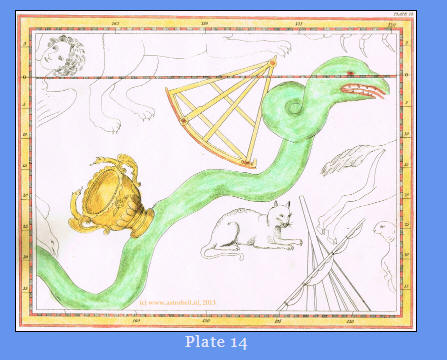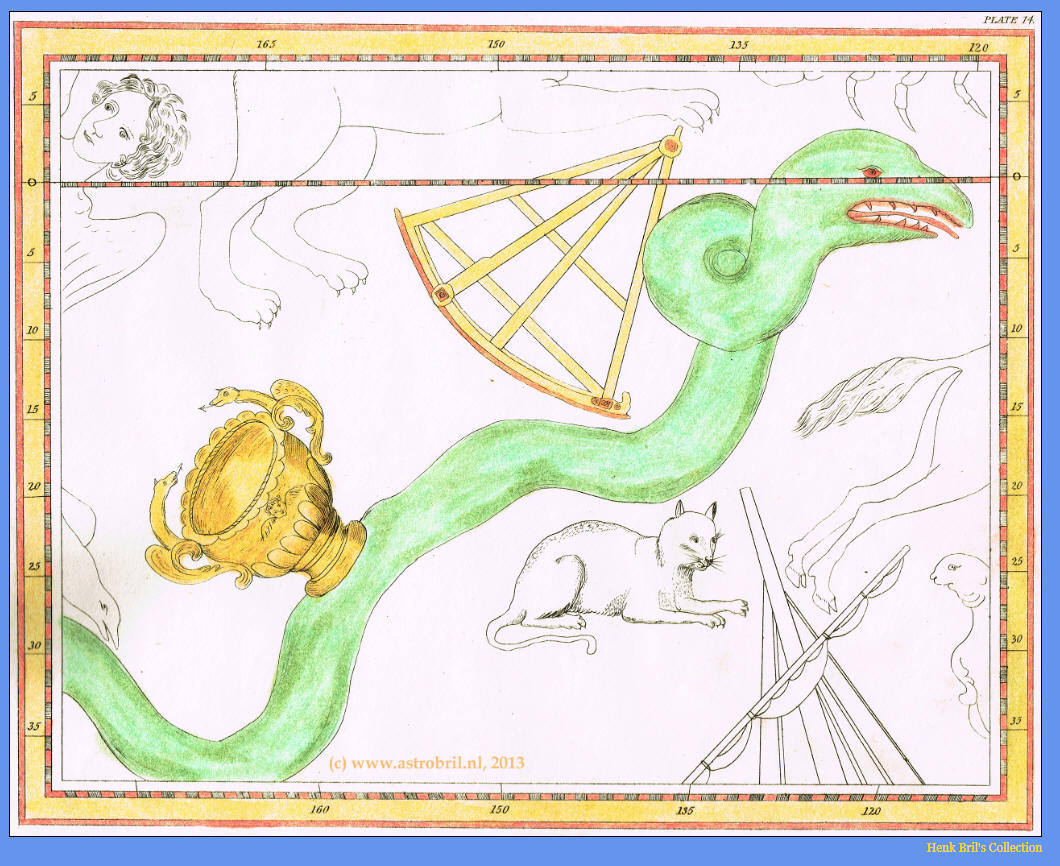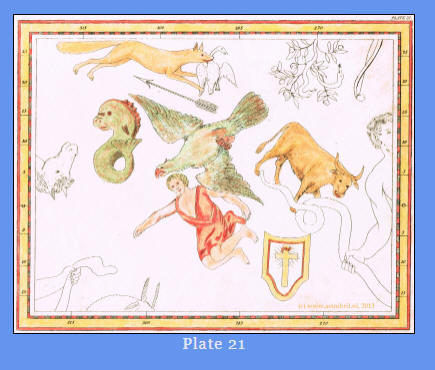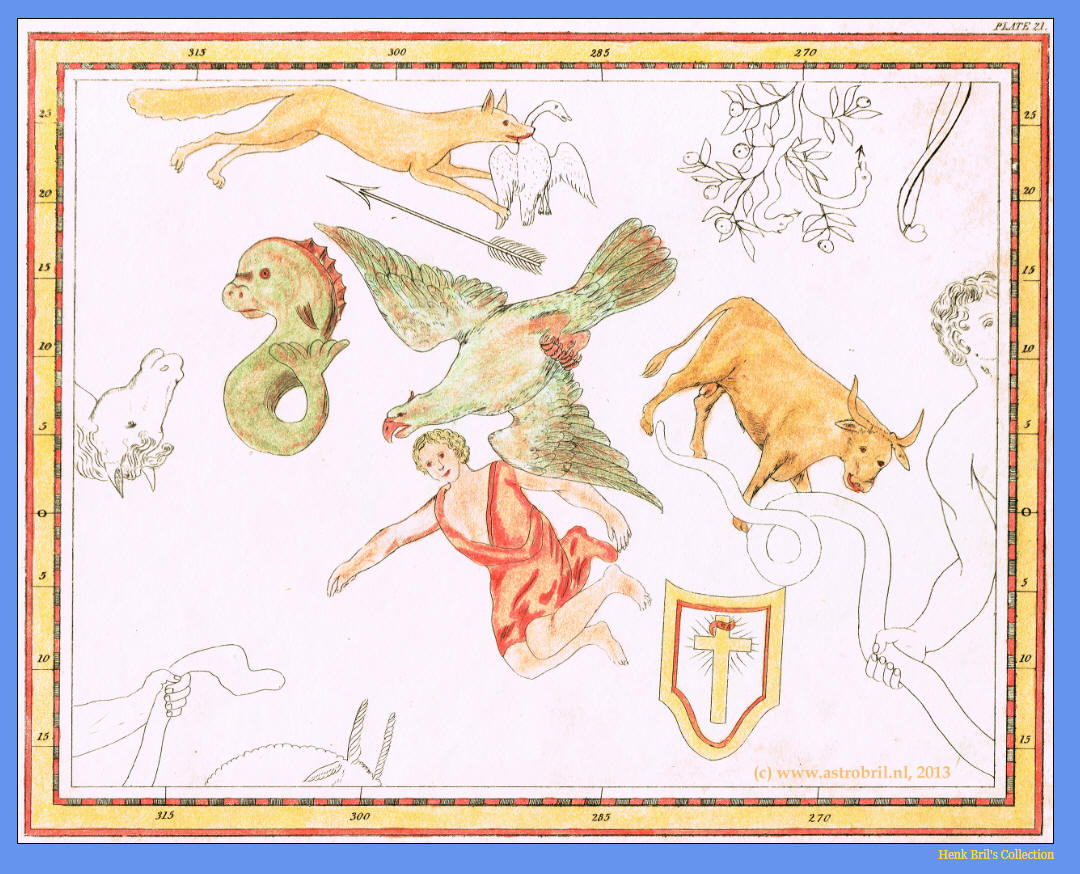 CONSULTA LA PAGINA DEDICATA A JAMIESON DA
di
FELICE STOPPA