Charles Hodges

Astrophilogeon

in

Astrophilogeon A Game of Science and Amusement: to which is added, a short Treatise on Astronomy and Geography. 27 Portman Street, Portman Square , London, 1828
Charles Hodges
Astrophilogeon
in
Astrophilogeon A Game of Science and Amusement: to which is added, a short Treatise on Astronomy and Geography. 27 Portman Street, Portman Square , London, 1828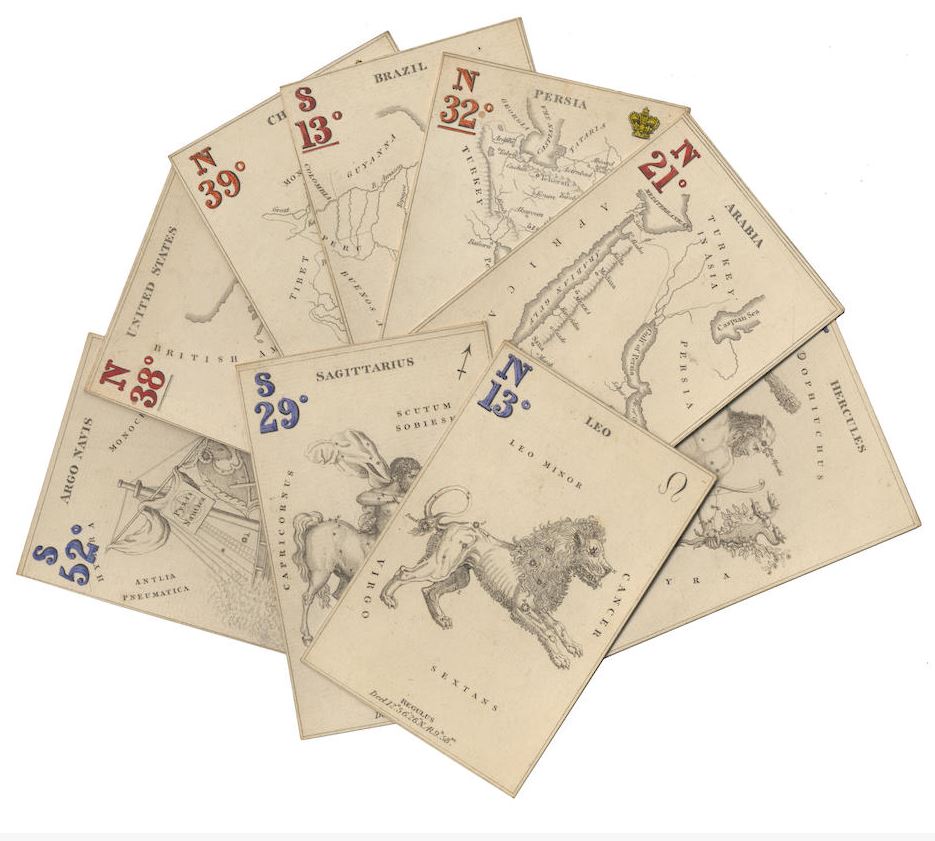 Charles Hodges , libraio e cartolaio che operň a Londra tra il 1825 ed il 1830 pubblica, raccolte in un cofanetto, 60 incisioni relative a carte da gioco del formato di 97 per 65 mm, senza seme, che hanno lo scopo educativo di introdurre i ragazzi alla geografia terrestre e a quella astronomica.
Il mazzo č una riduzione di un lavoro quasi analogo e precedente dello stesso autore che era accompagnato da un breve trattato di 72 pagine introduttivo all'astronomia e alla geografia: A short Treatise on Astronomy and Geography. Il trattato allegato all'edizione ridotta, di 37 pagine, aveva invece il titolo di A Brief explanation of the constellations represented by the New astronomical cards.
Delle 30 carte celesti 20 sono dedicate a costellazioni boreali e 10 a quelle australi in modo che siano presenti anche tutte le dodici costellazioni dello zodiaco.
30 incisioni celesti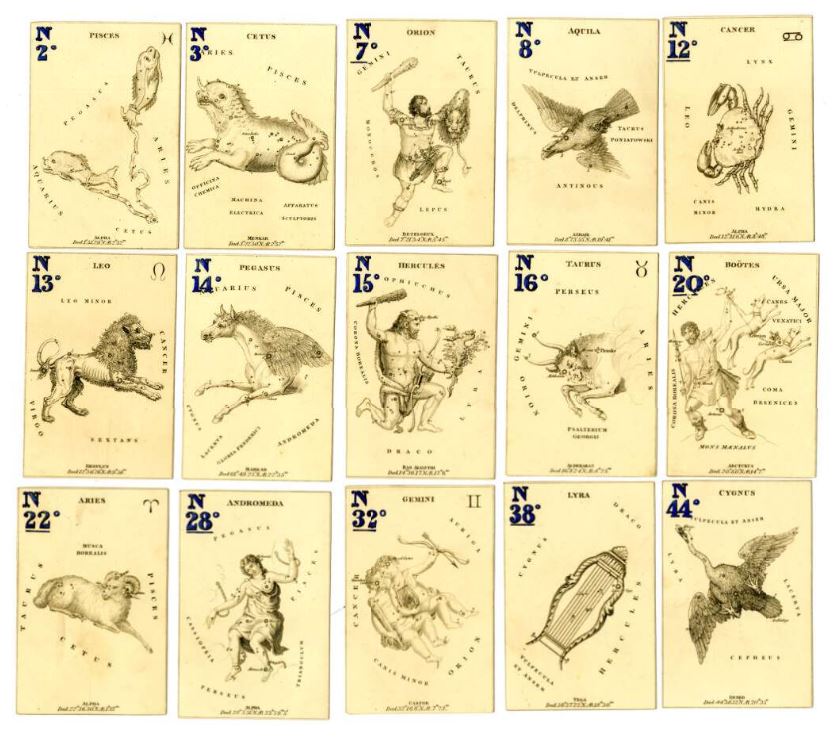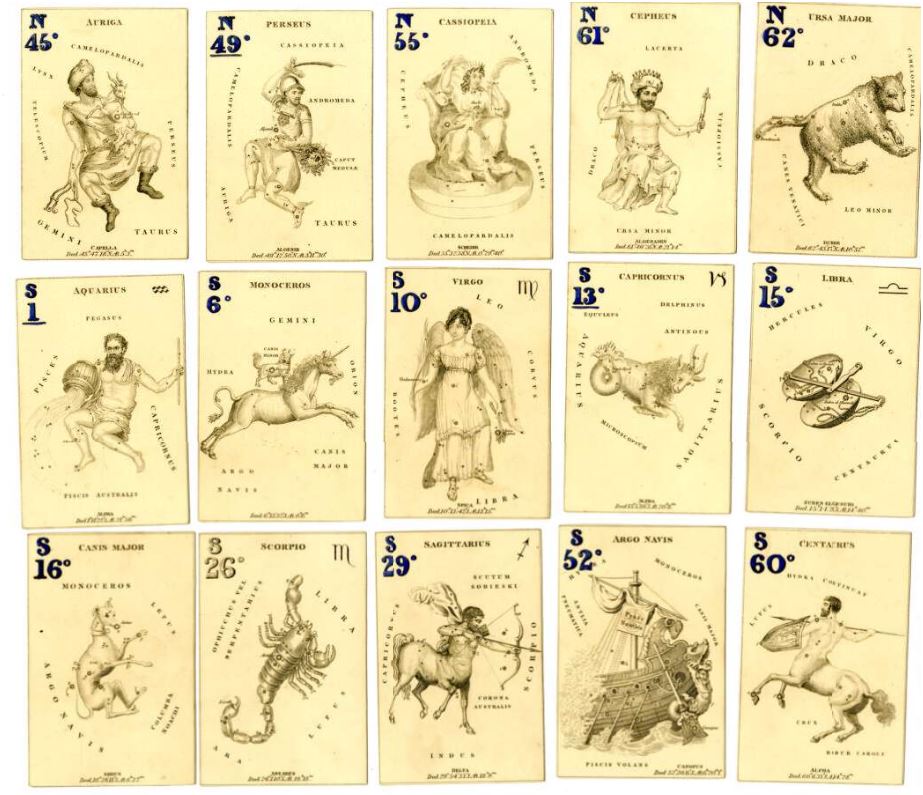 30 incisioni geografiche terrestri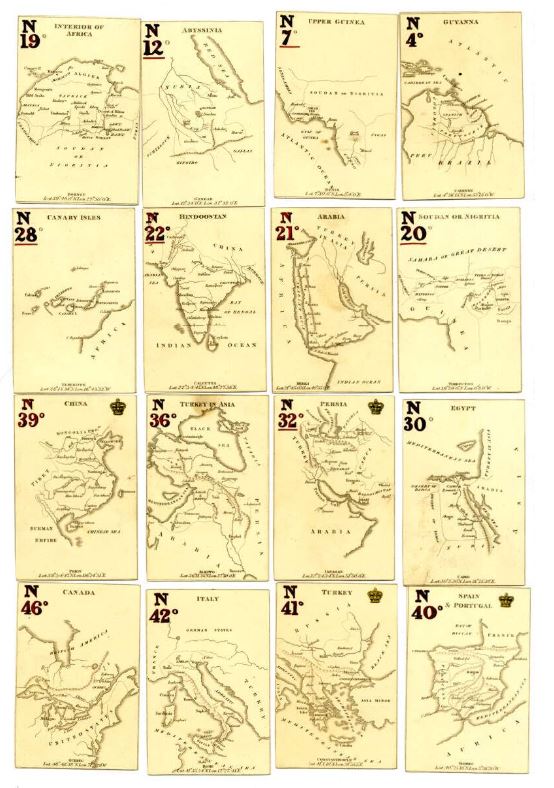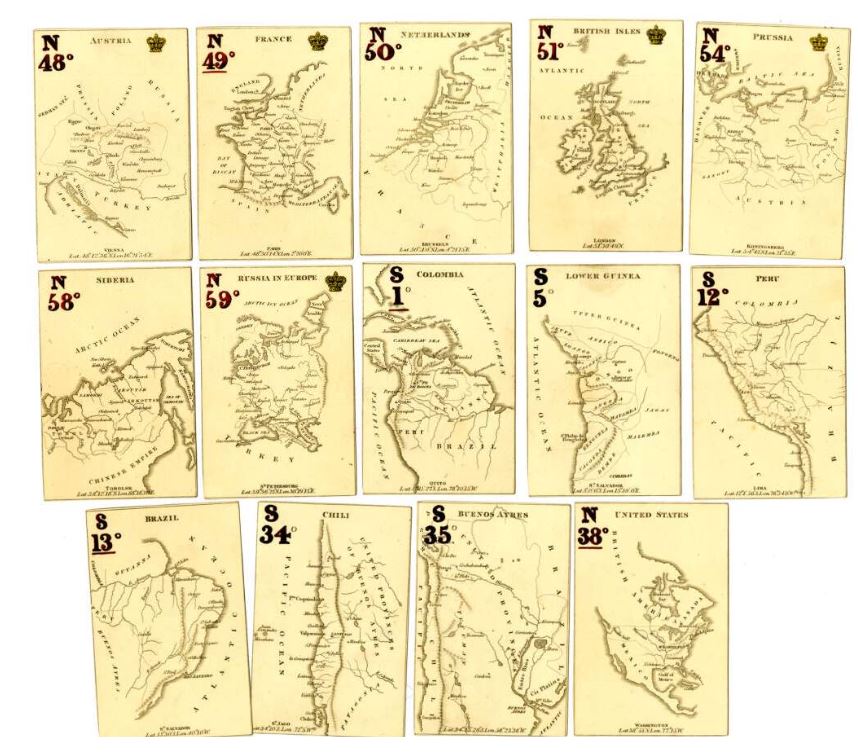 Il disegnatore ha sicuramente utilizzato come riferimento le rappresentazioni delle costellazione contenute nell'atlante di Alexander Jamieson pubblicato appena qualche anno prima:
A Celestial Atlas comprising a sistematic display of the Heaven, London 1822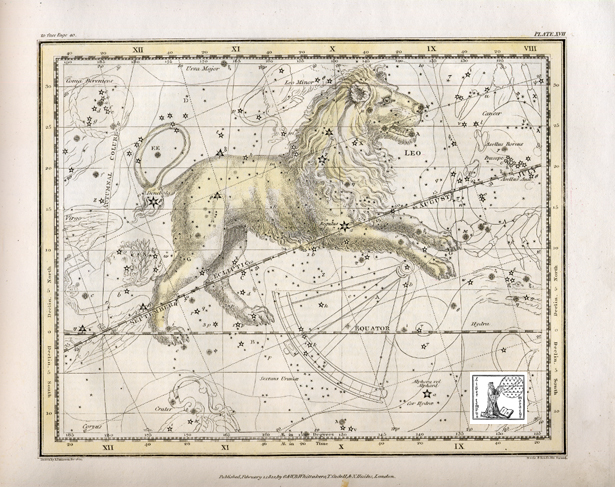 http://www.atlascoelestis.com/ja%20mieson%20pagina%20base.htm
e quello di
J. Fortin, Atlas céleste, Parigi 1795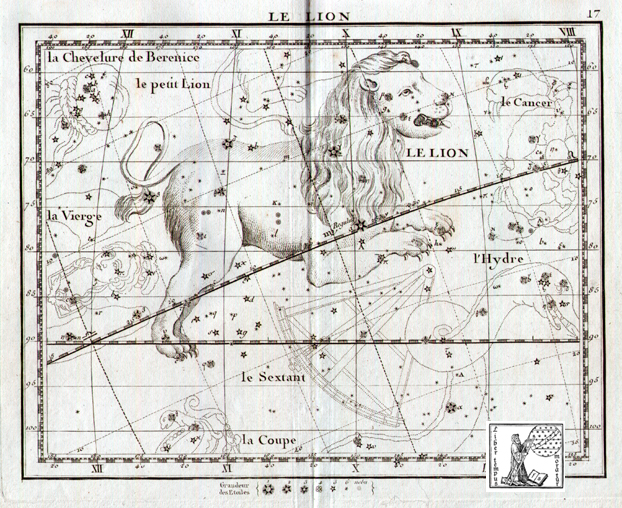 http://www.atlascoelestis.com/13.htm
Le carte da gioco sono riprodotte per cortesia del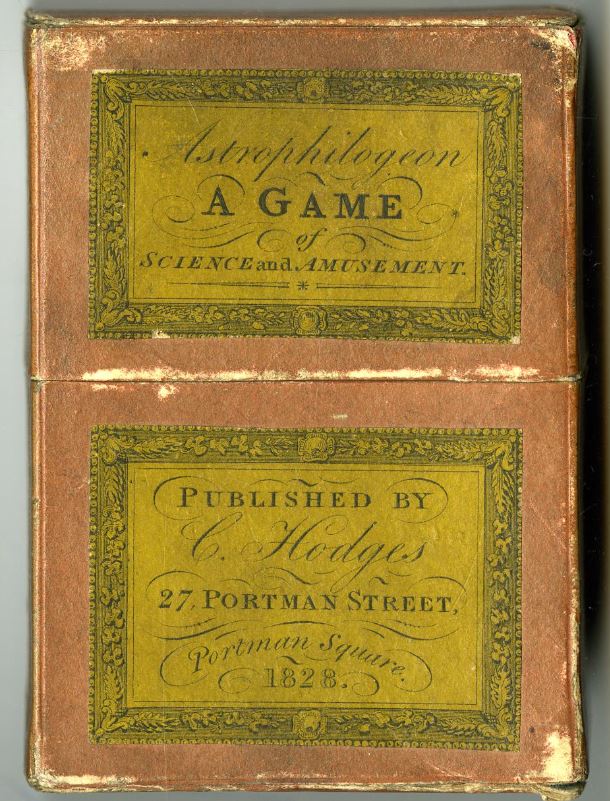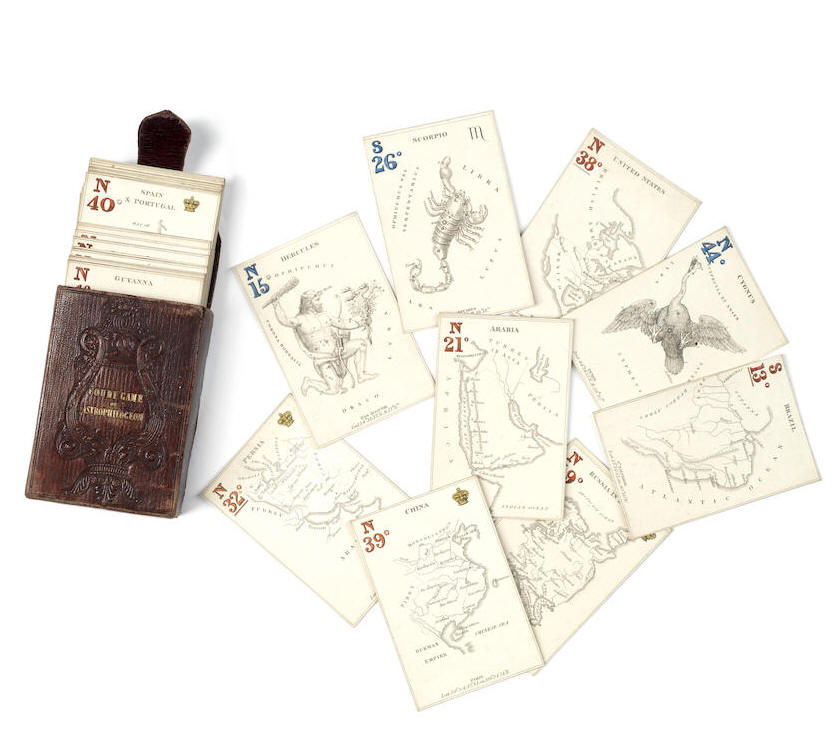 https://www.britishmuseum.org/collection/object/P_1896-0501-1018
30 tavole celesti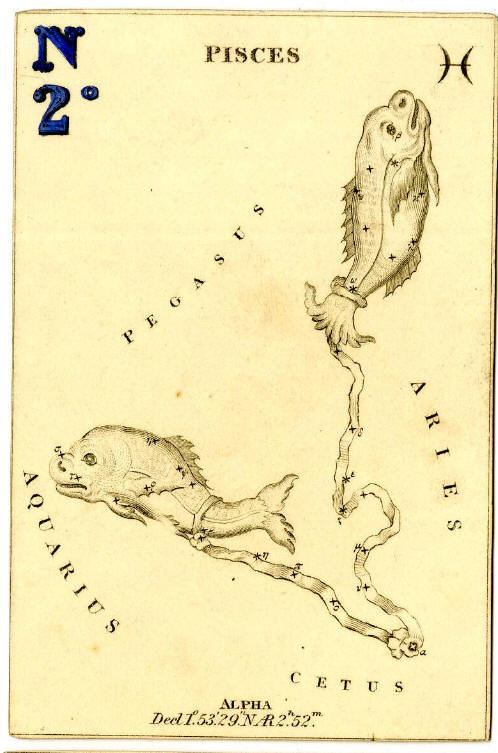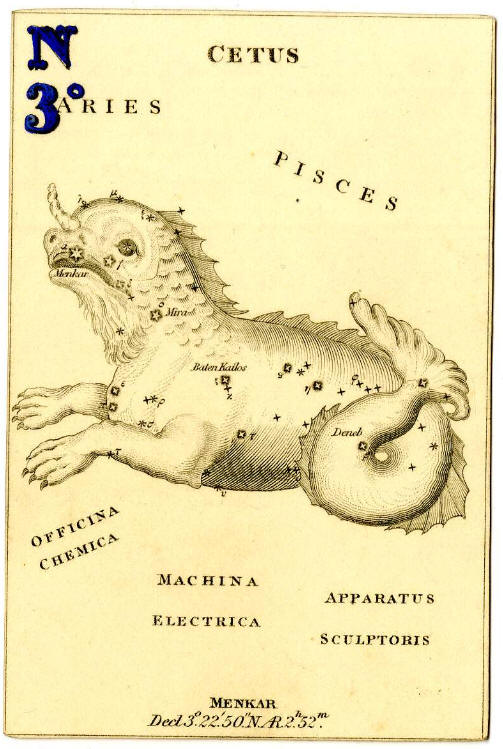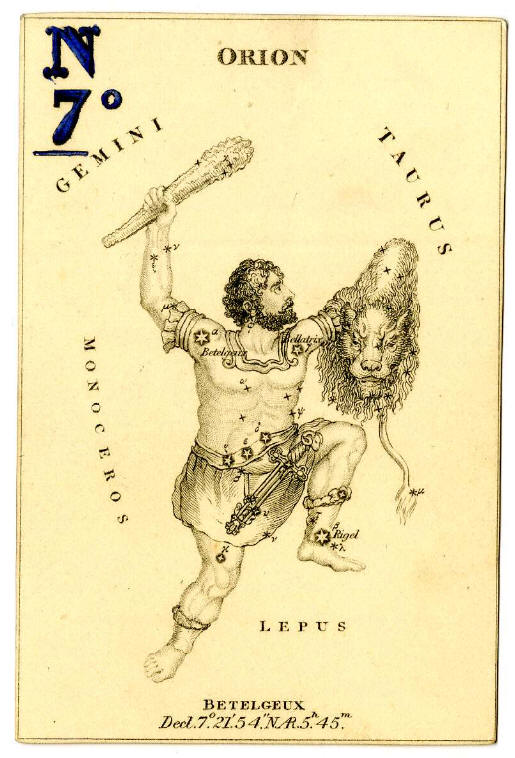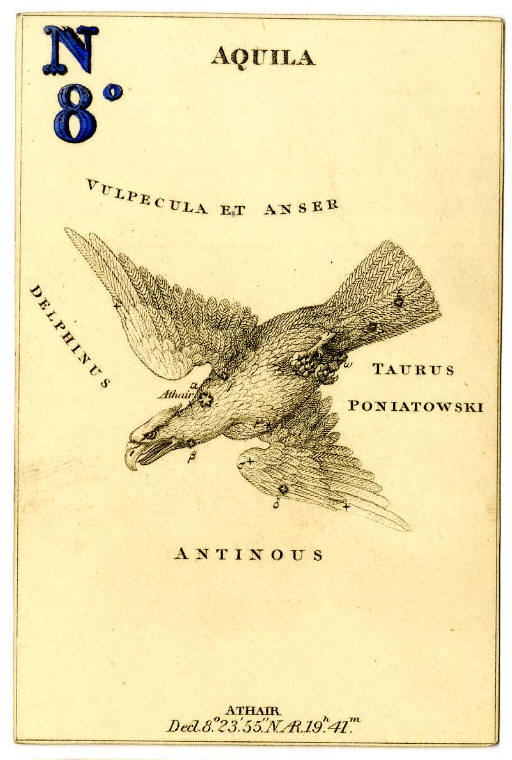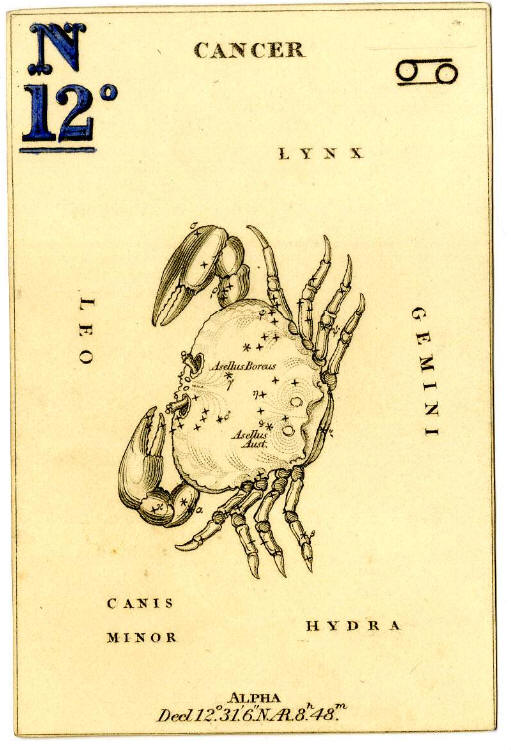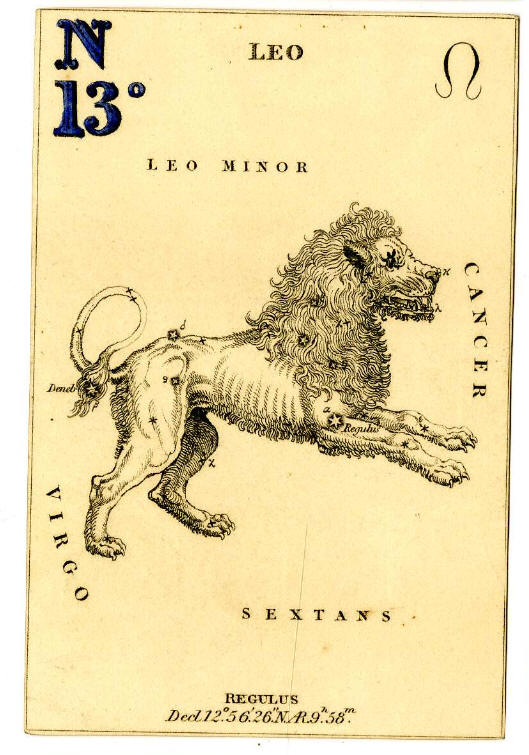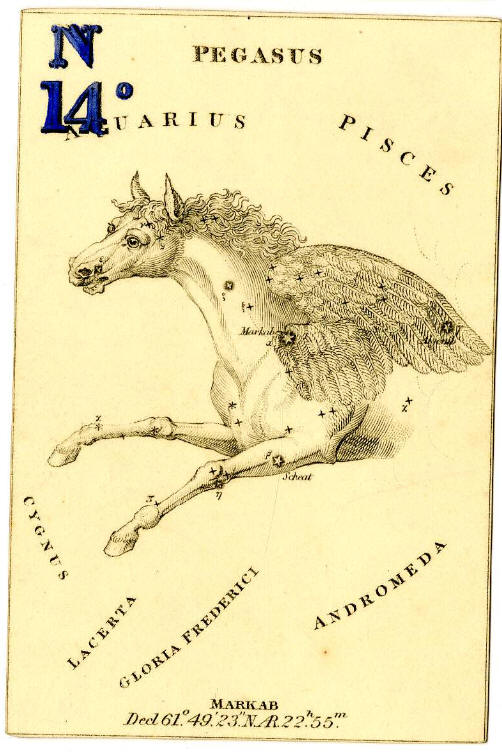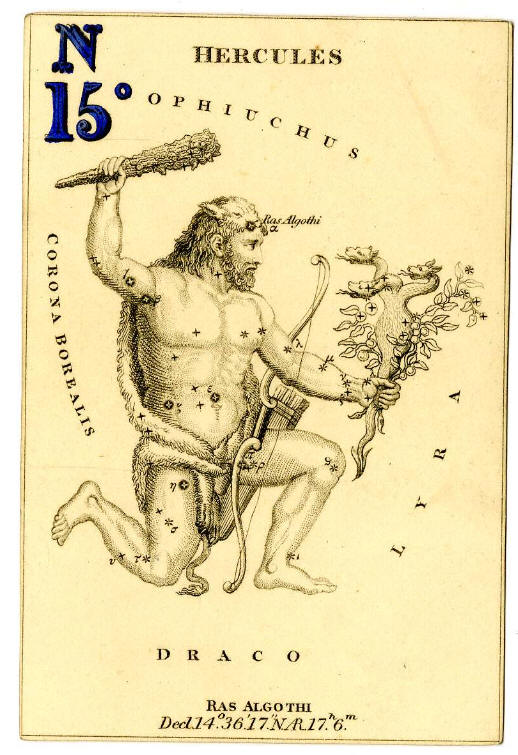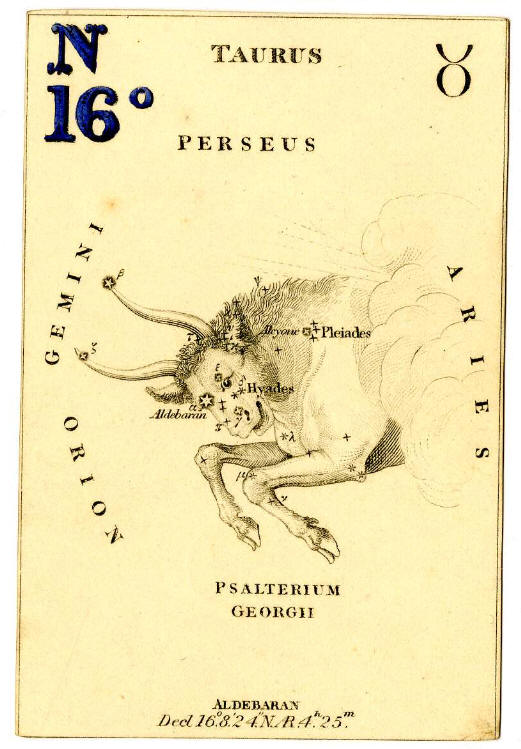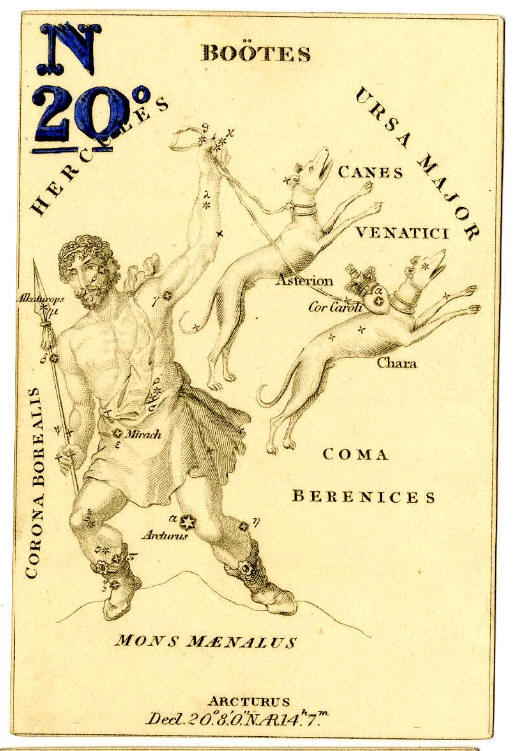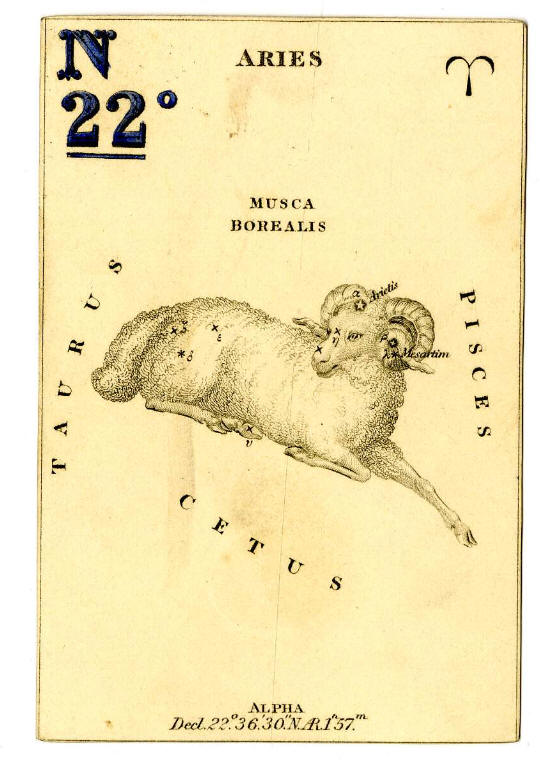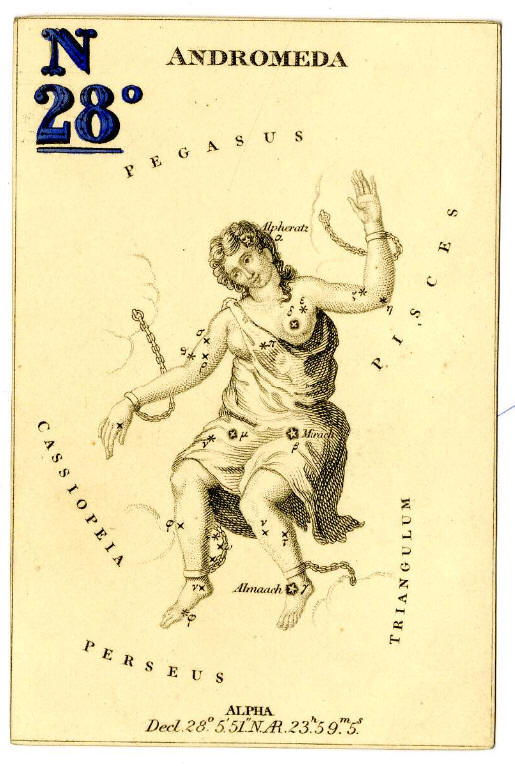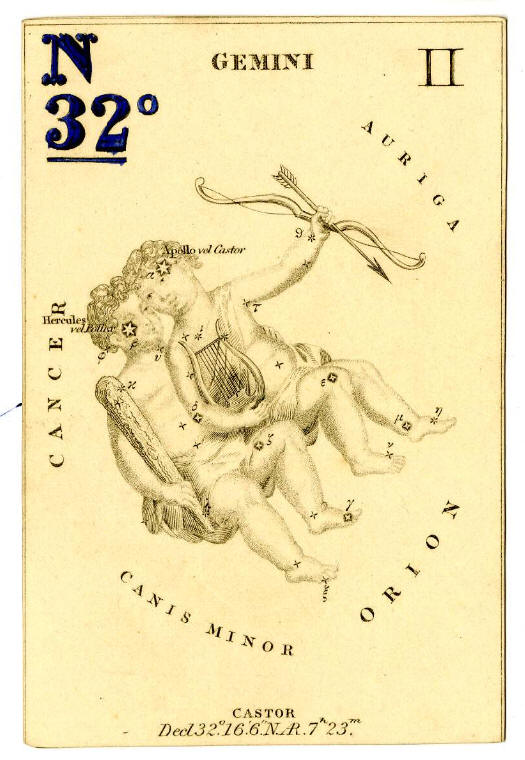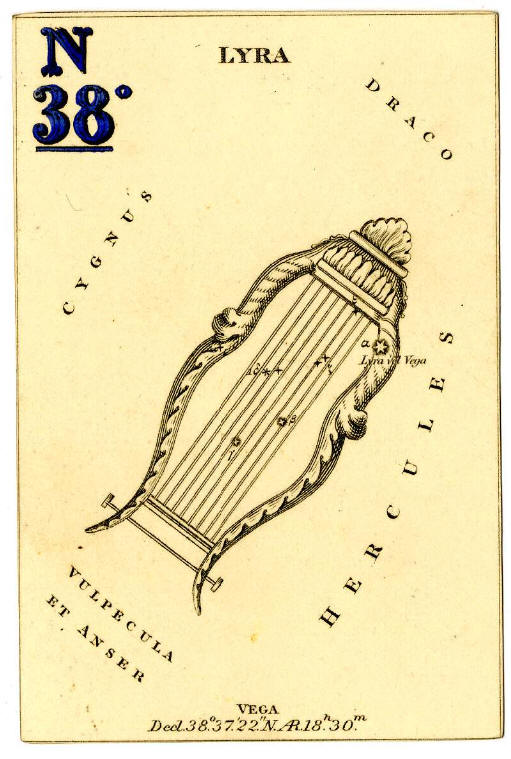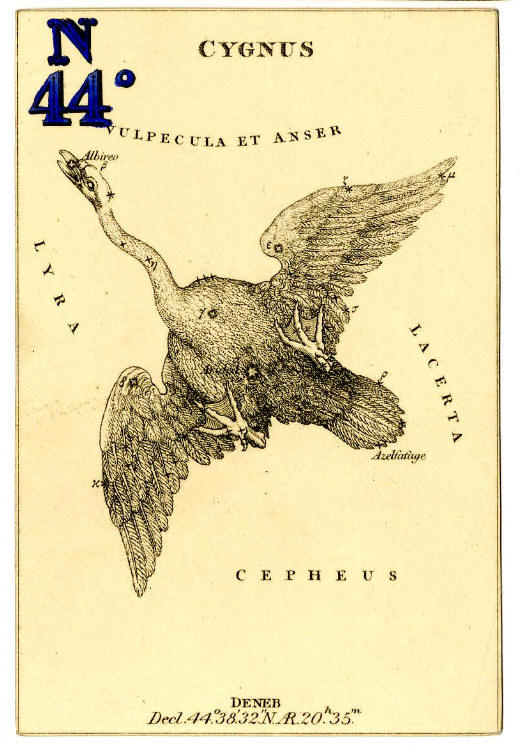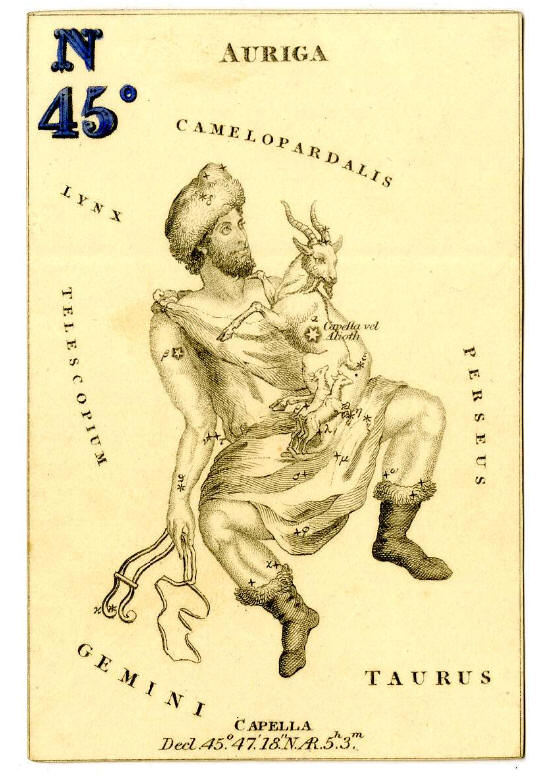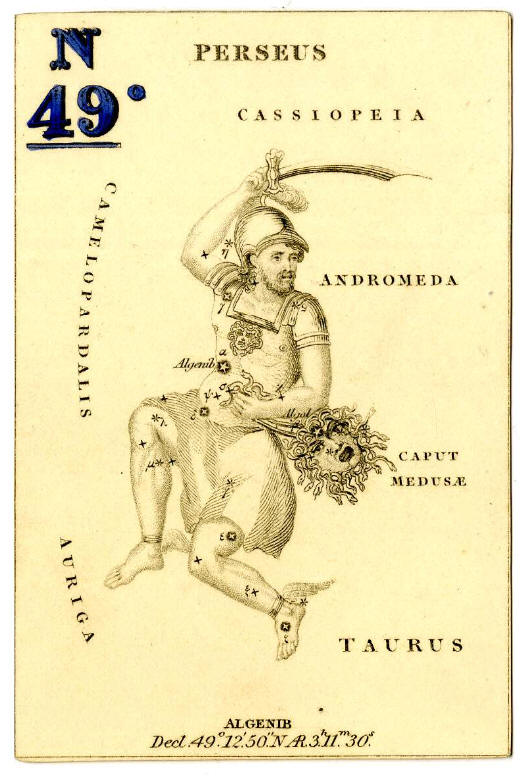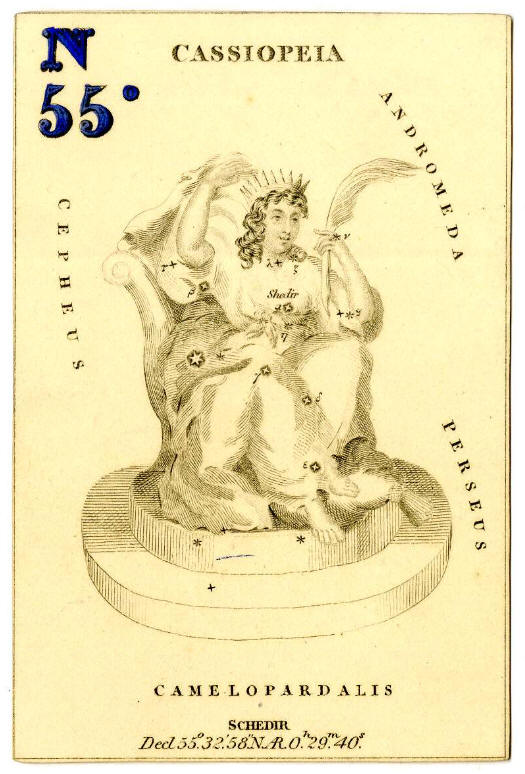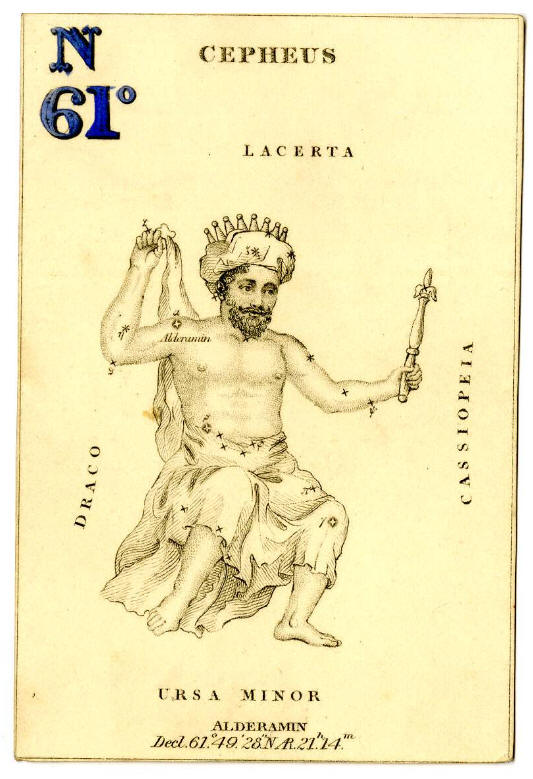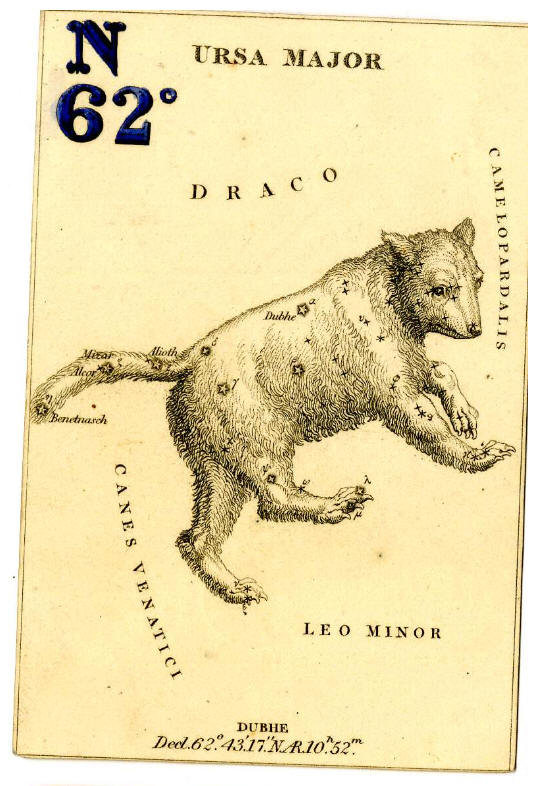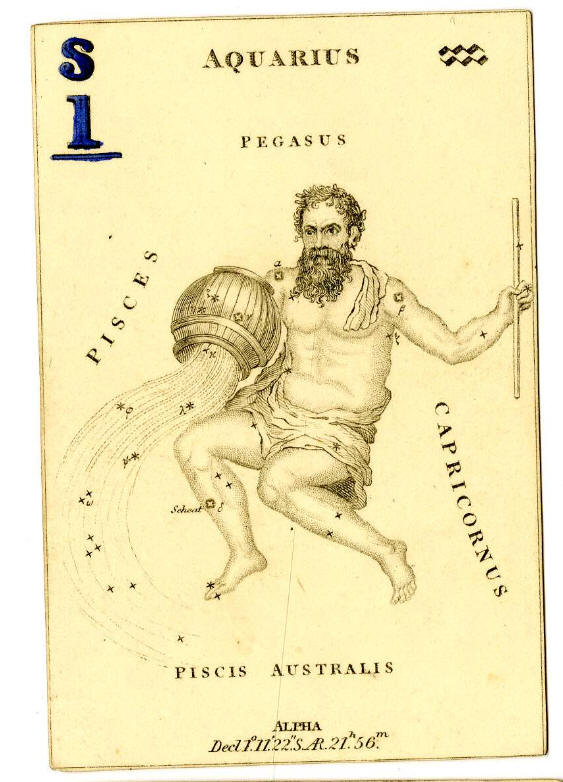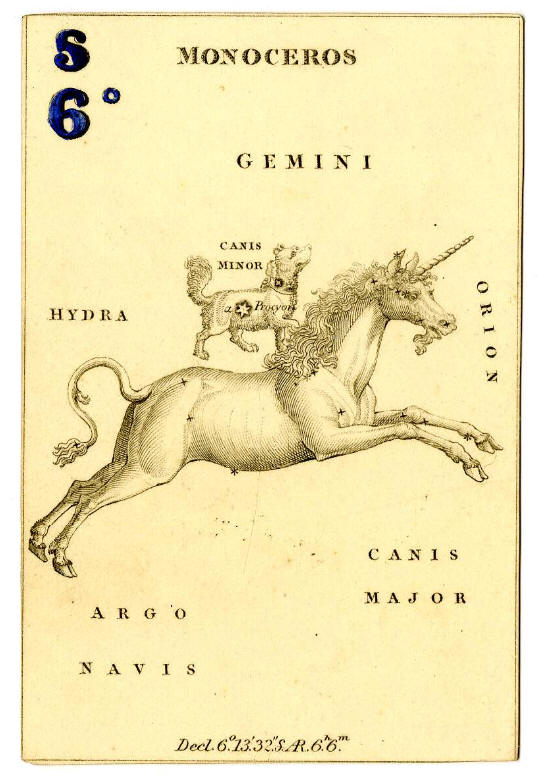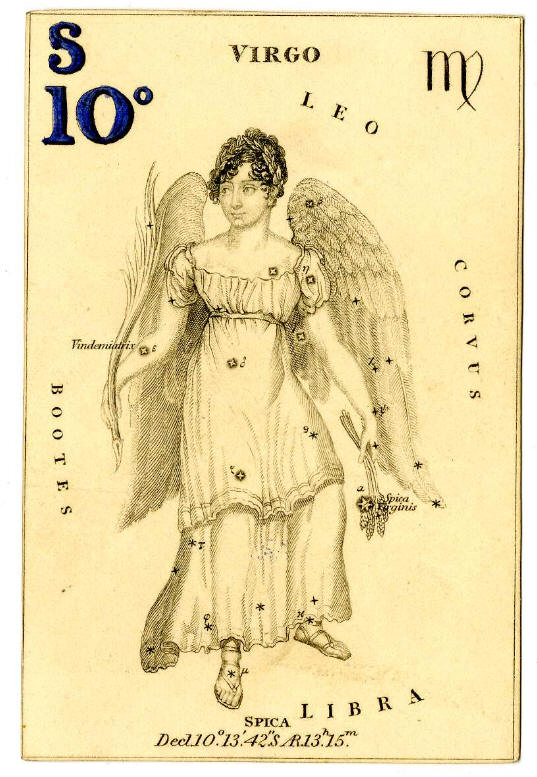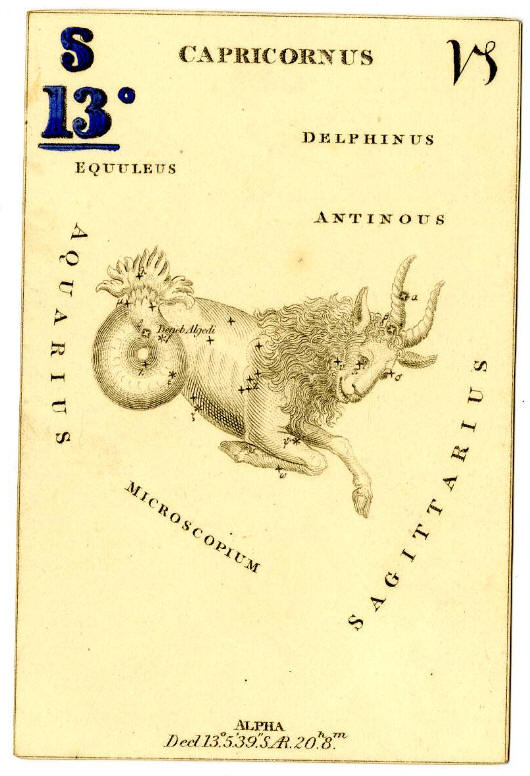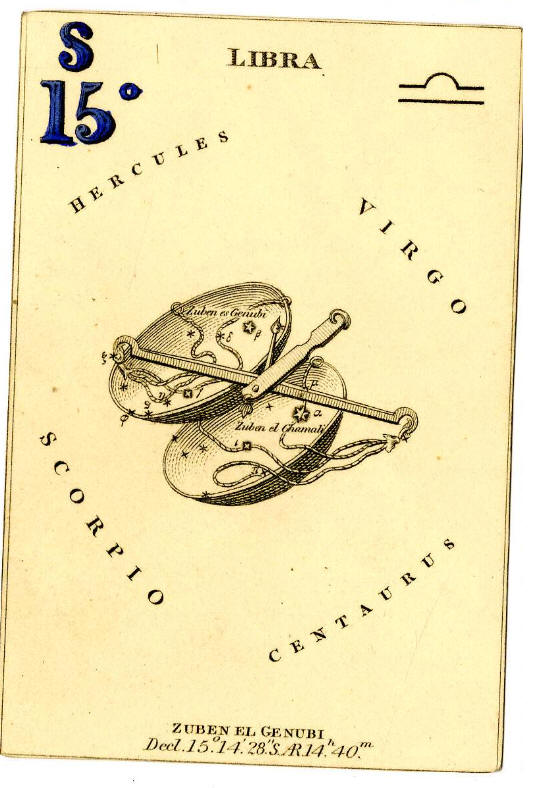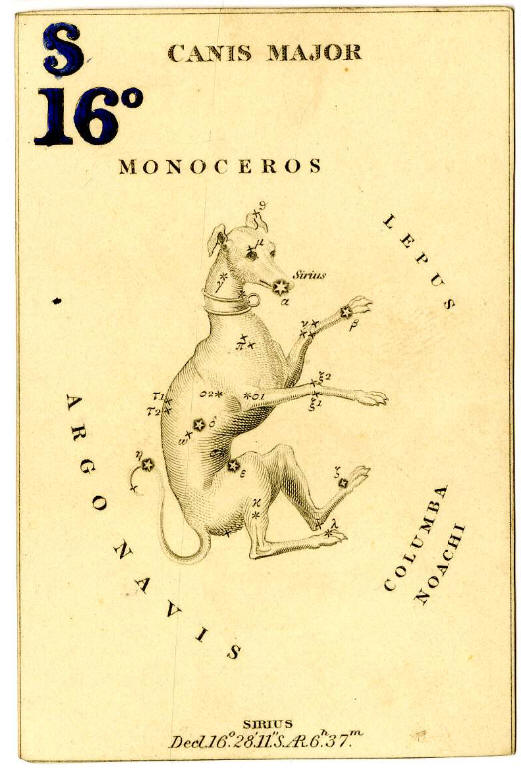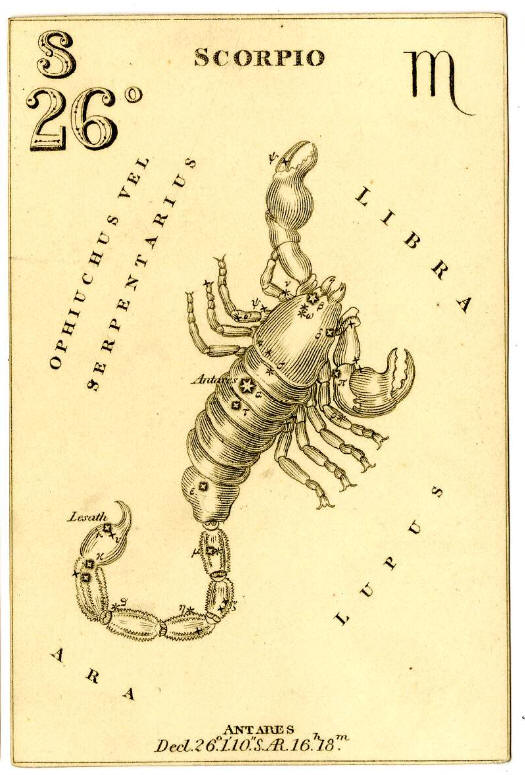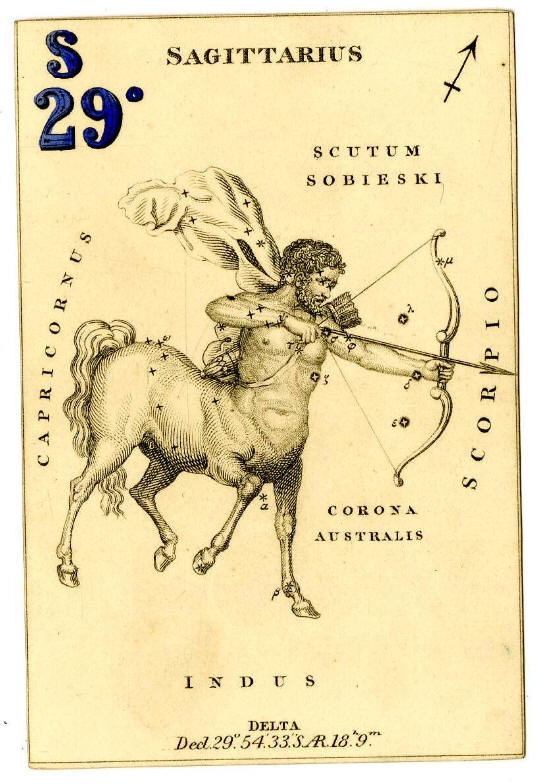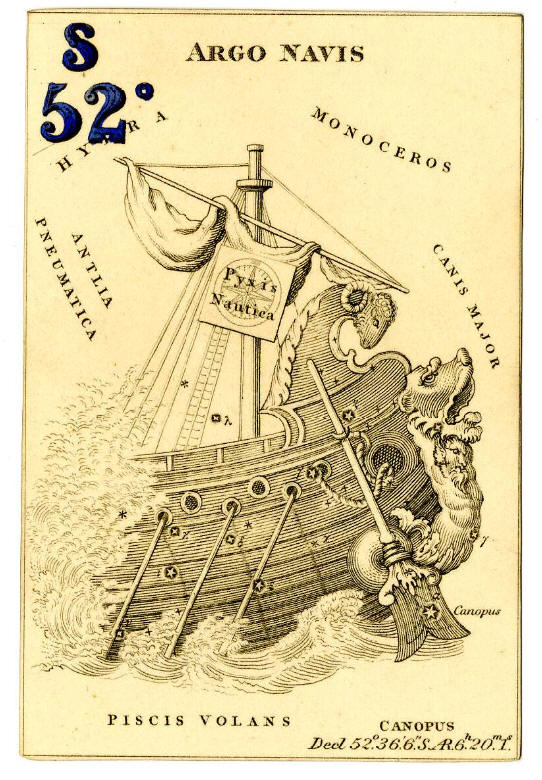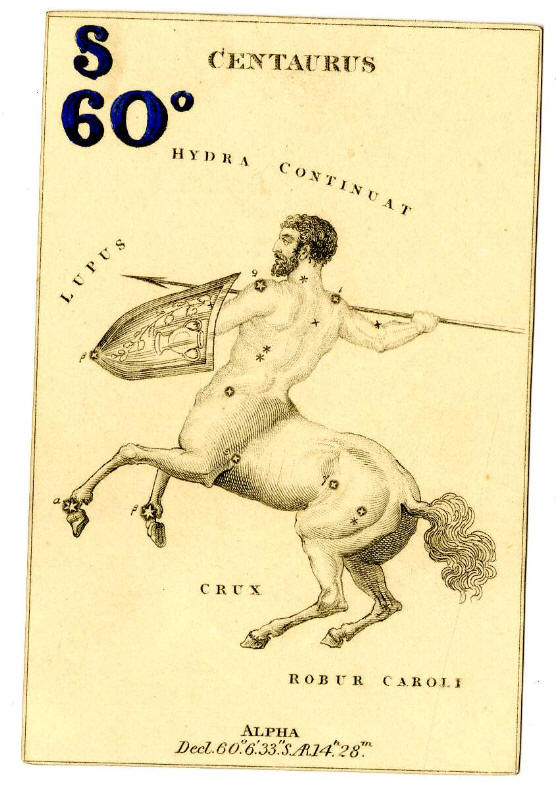 30 tavole geografiche terrestri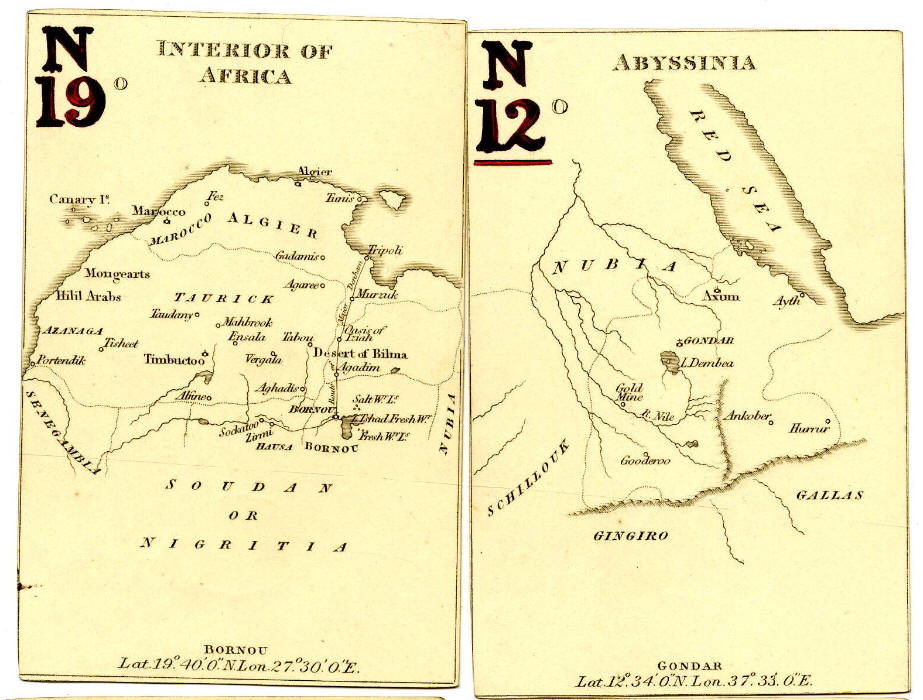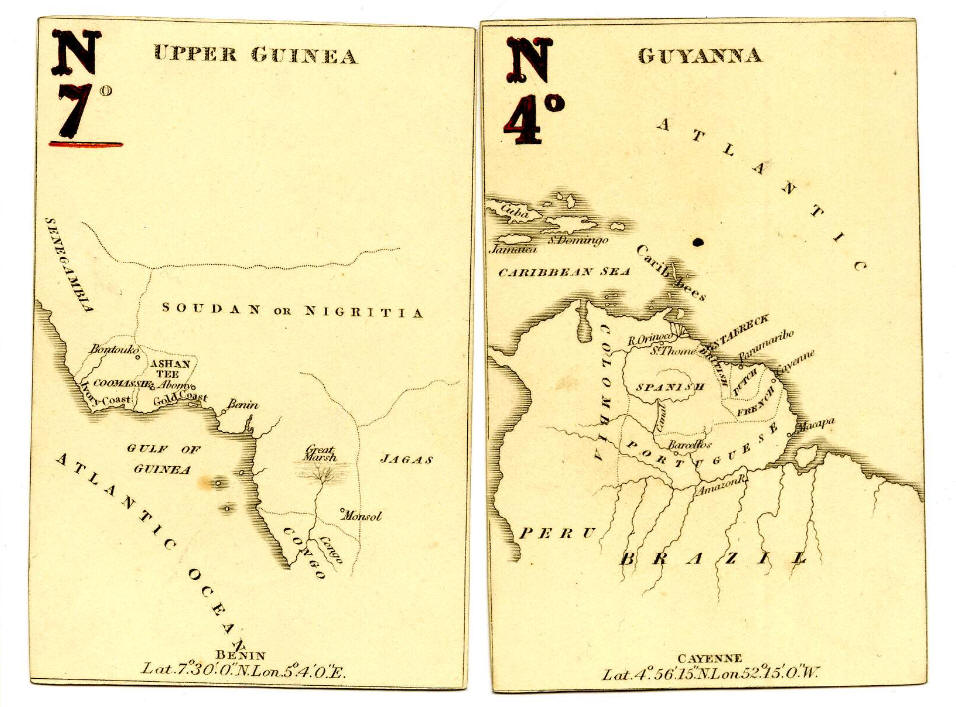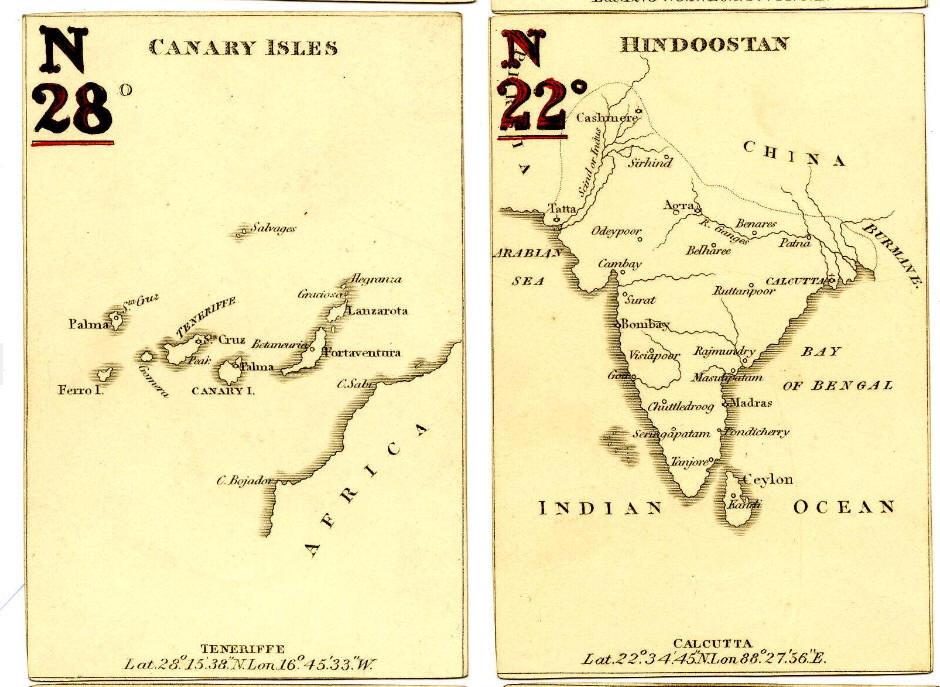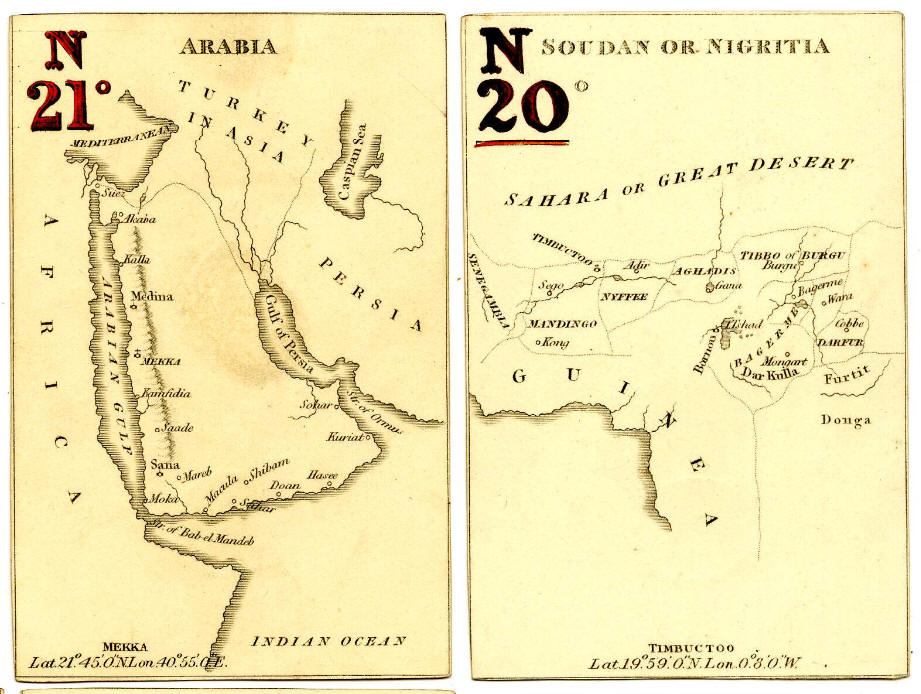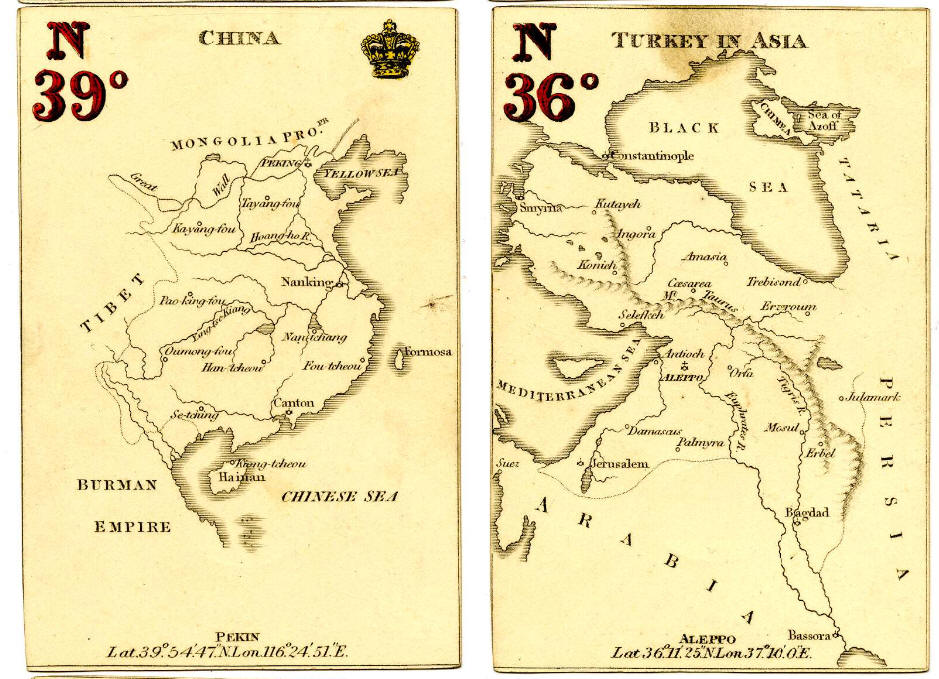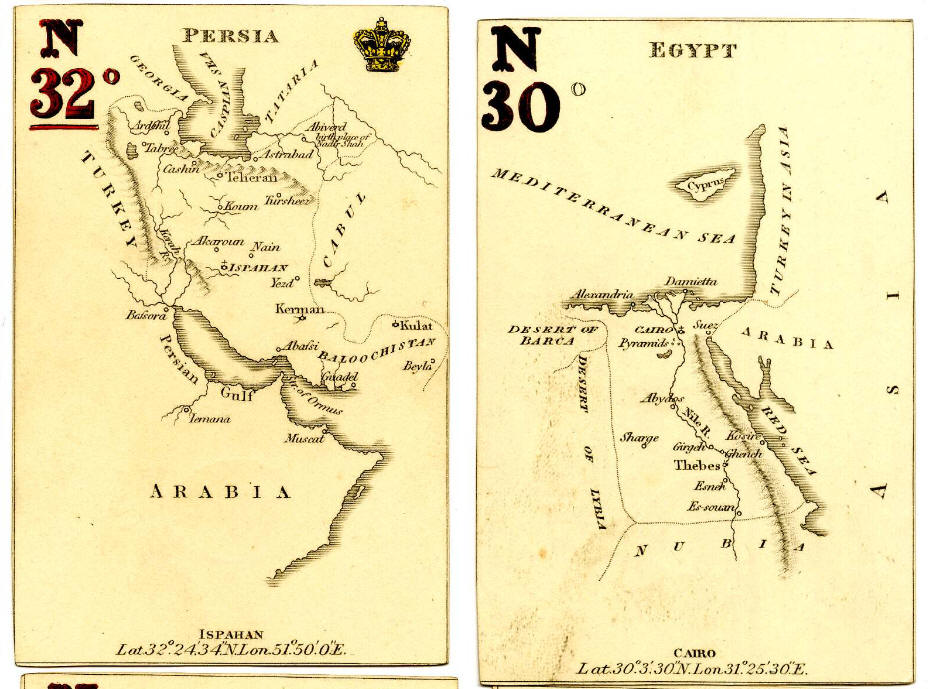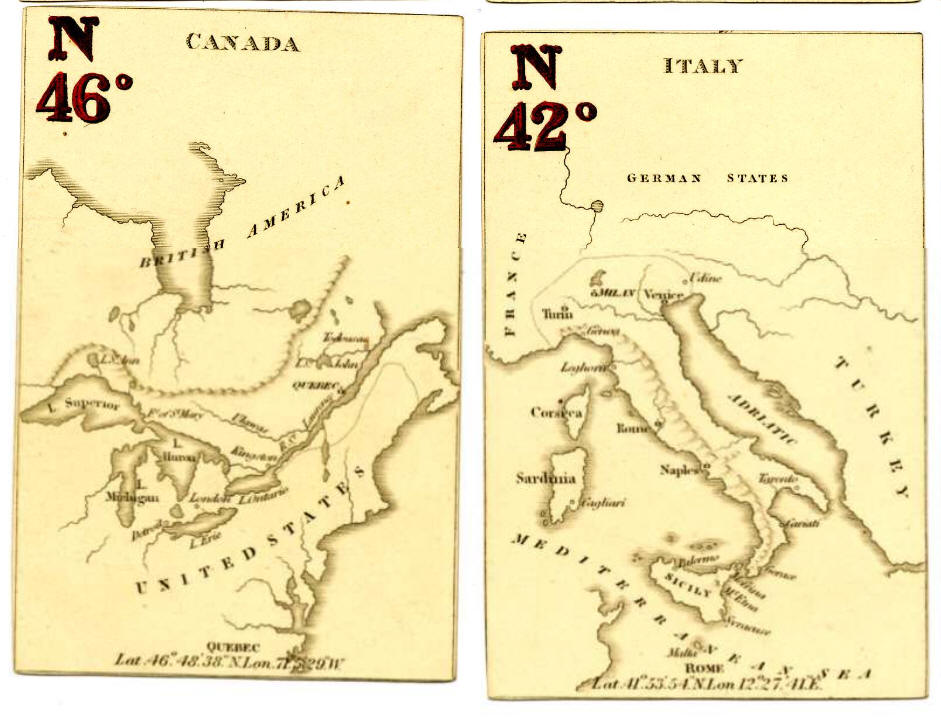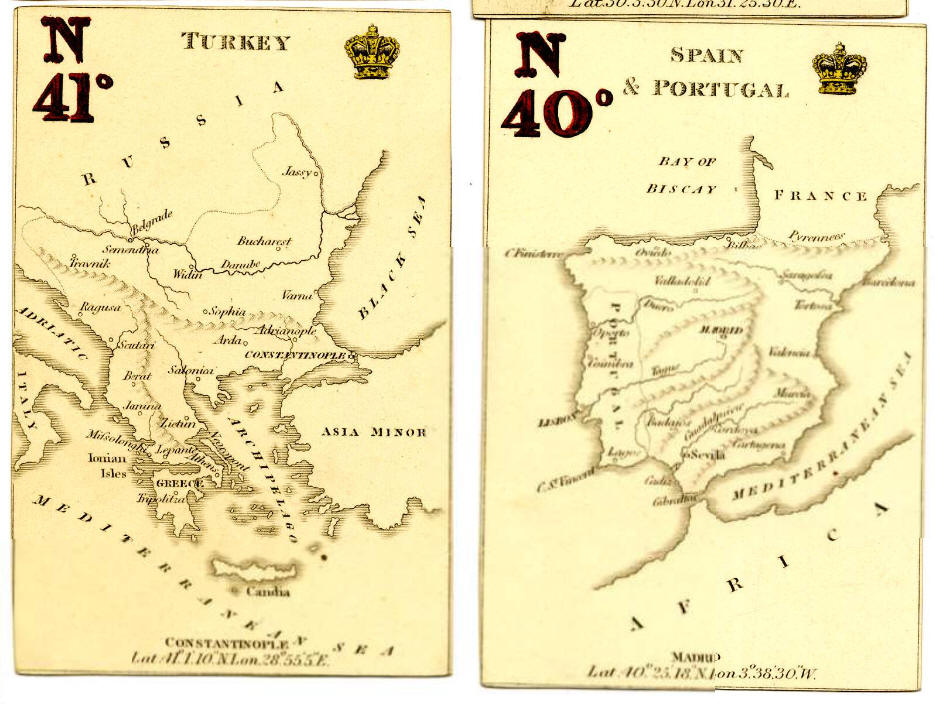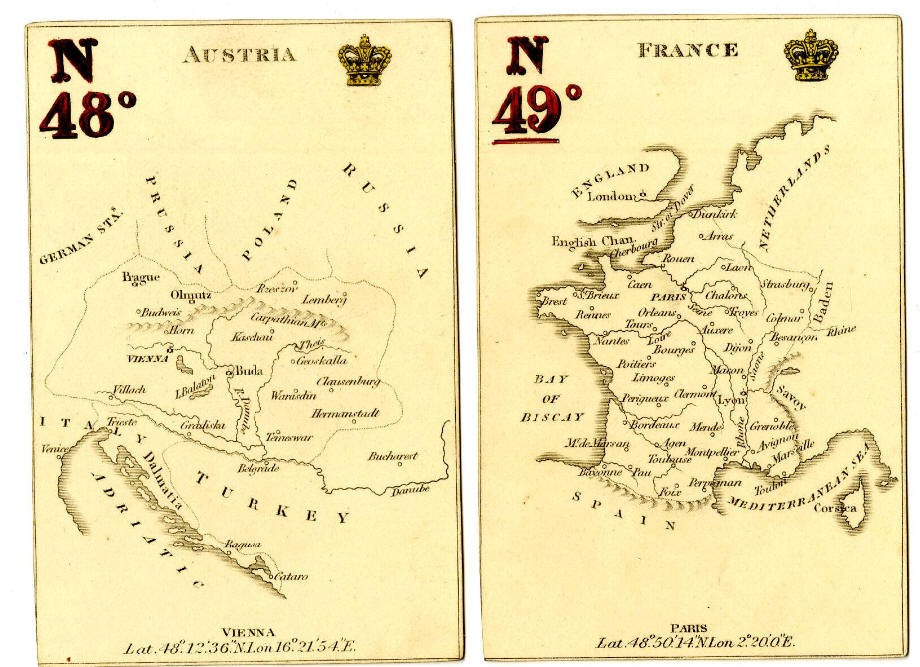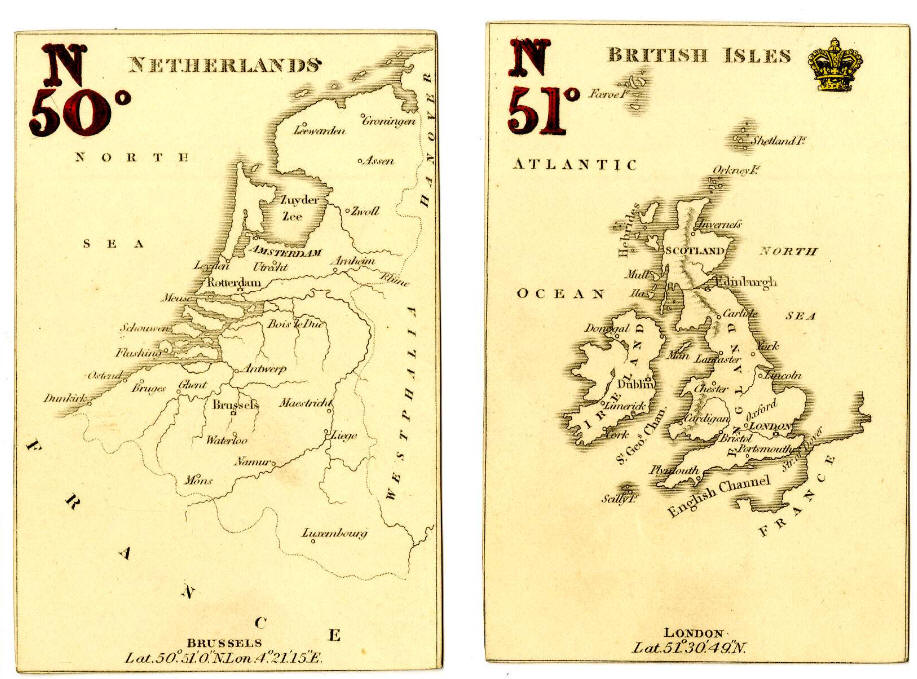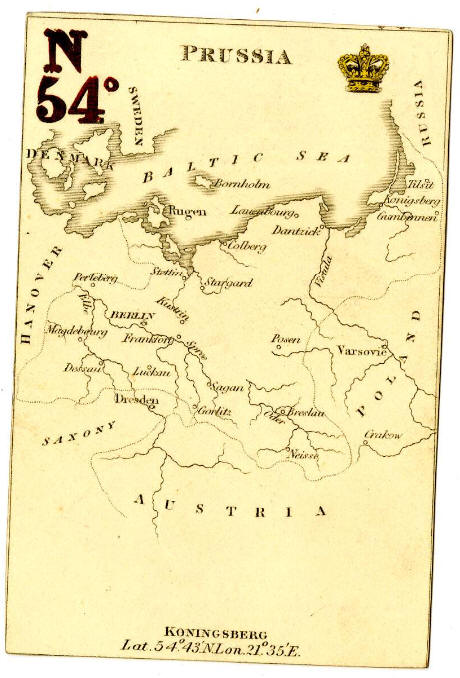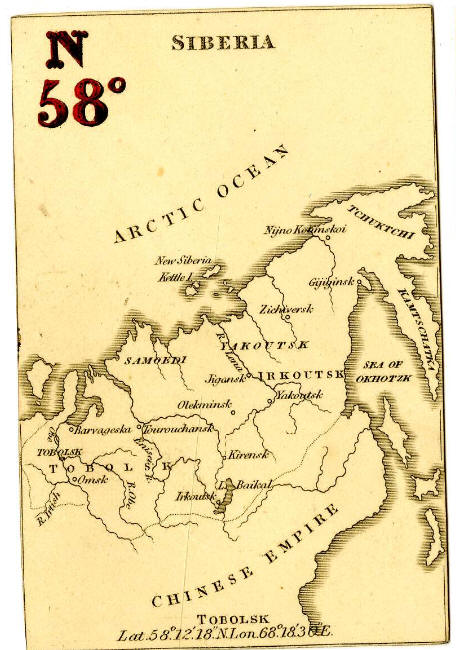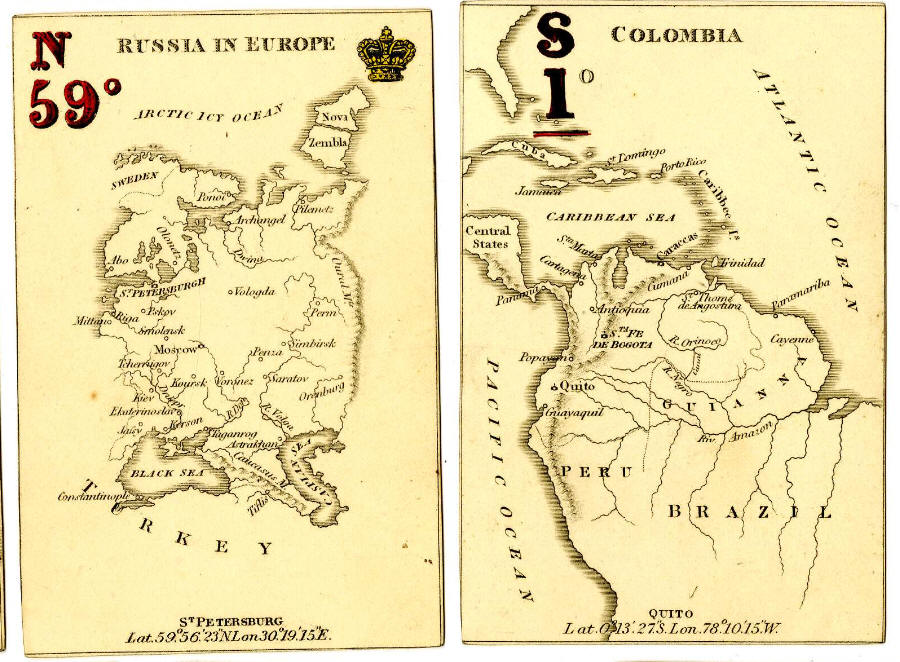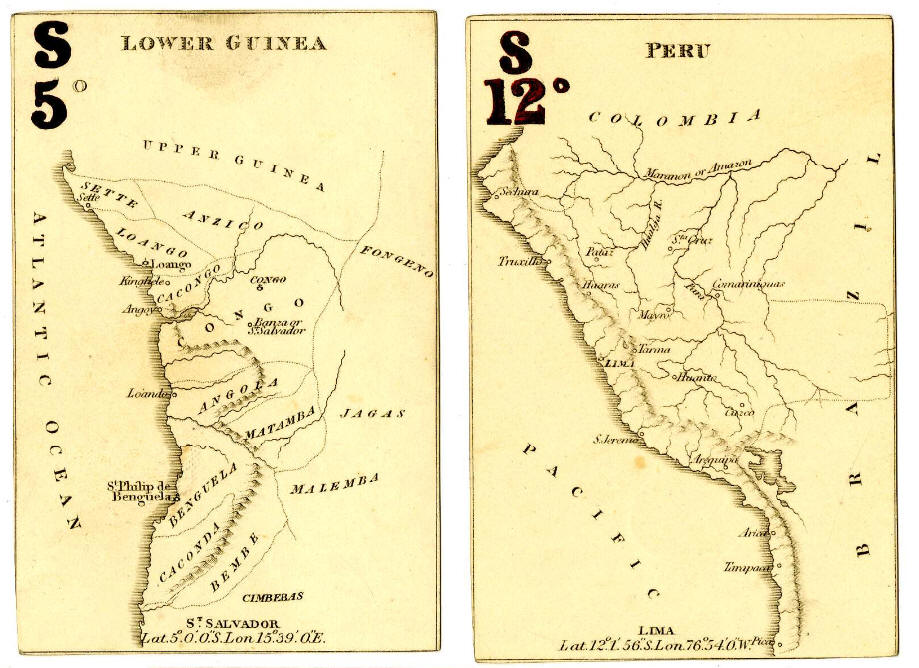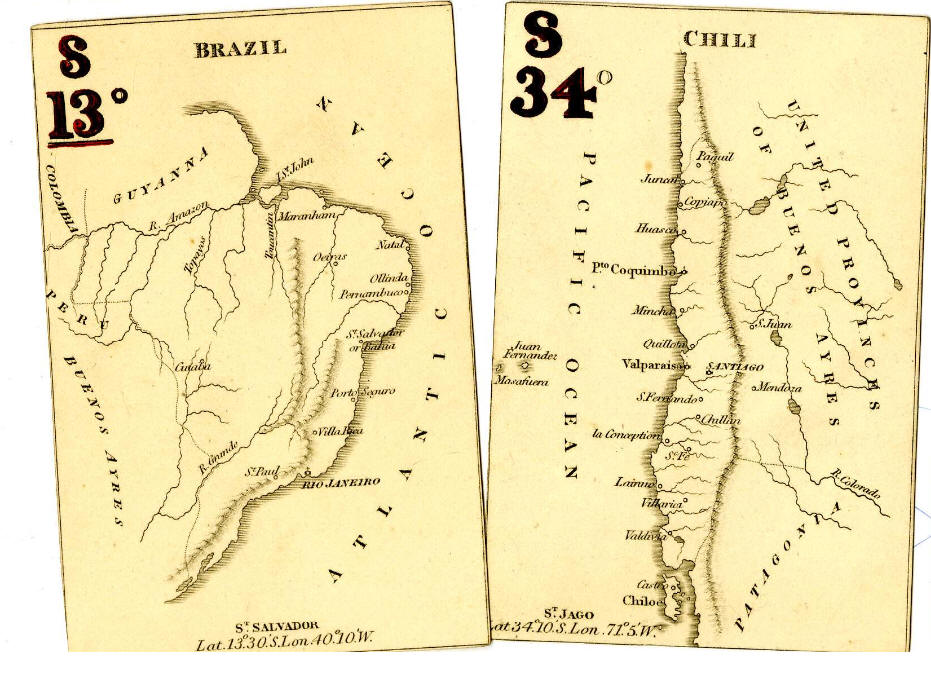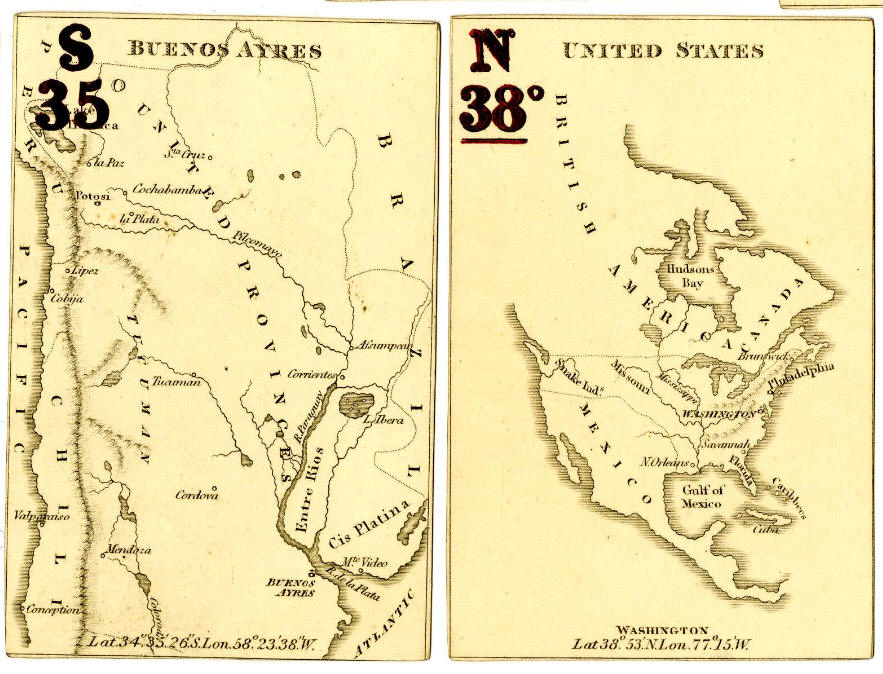 Tavole celesti da un'altra tiratura colorate a mano
per cortesia di

https://www.wopc.co.uk/uk/hodges/constellations
https://www.wopc.co.uk/uk/hodges/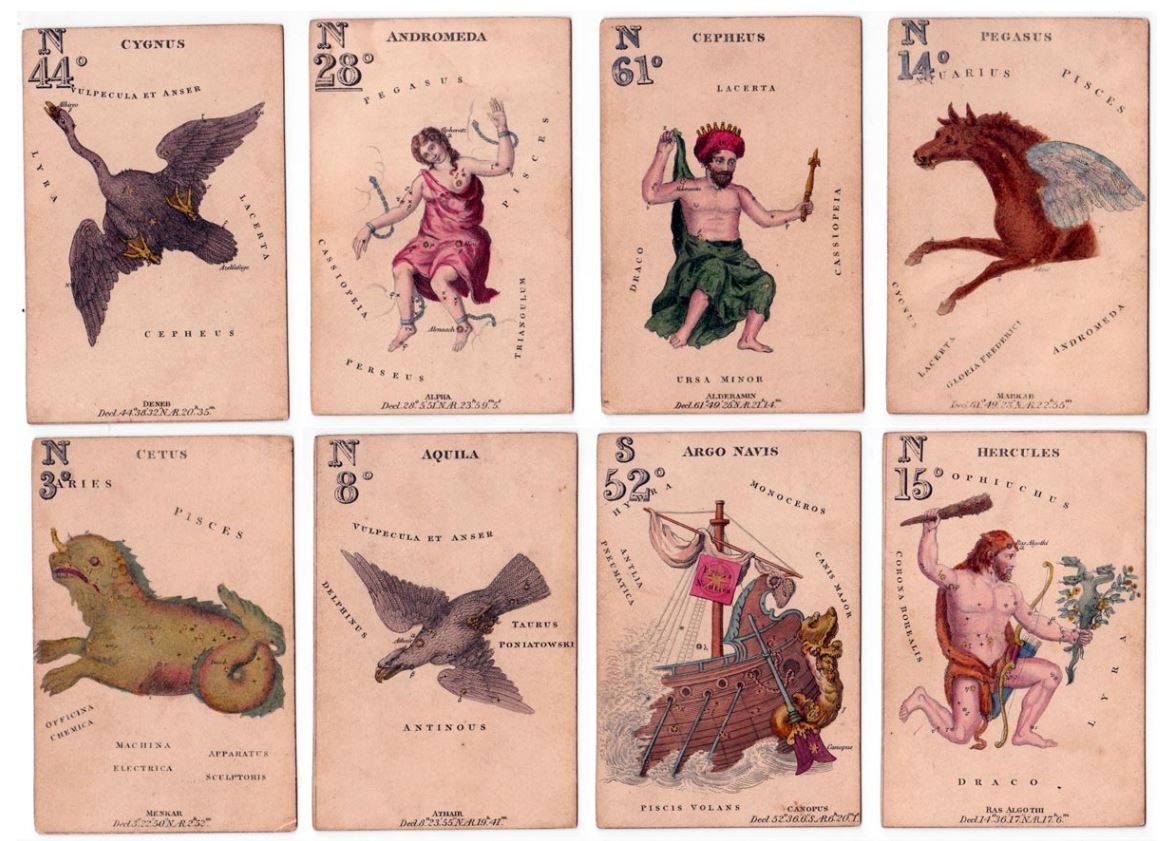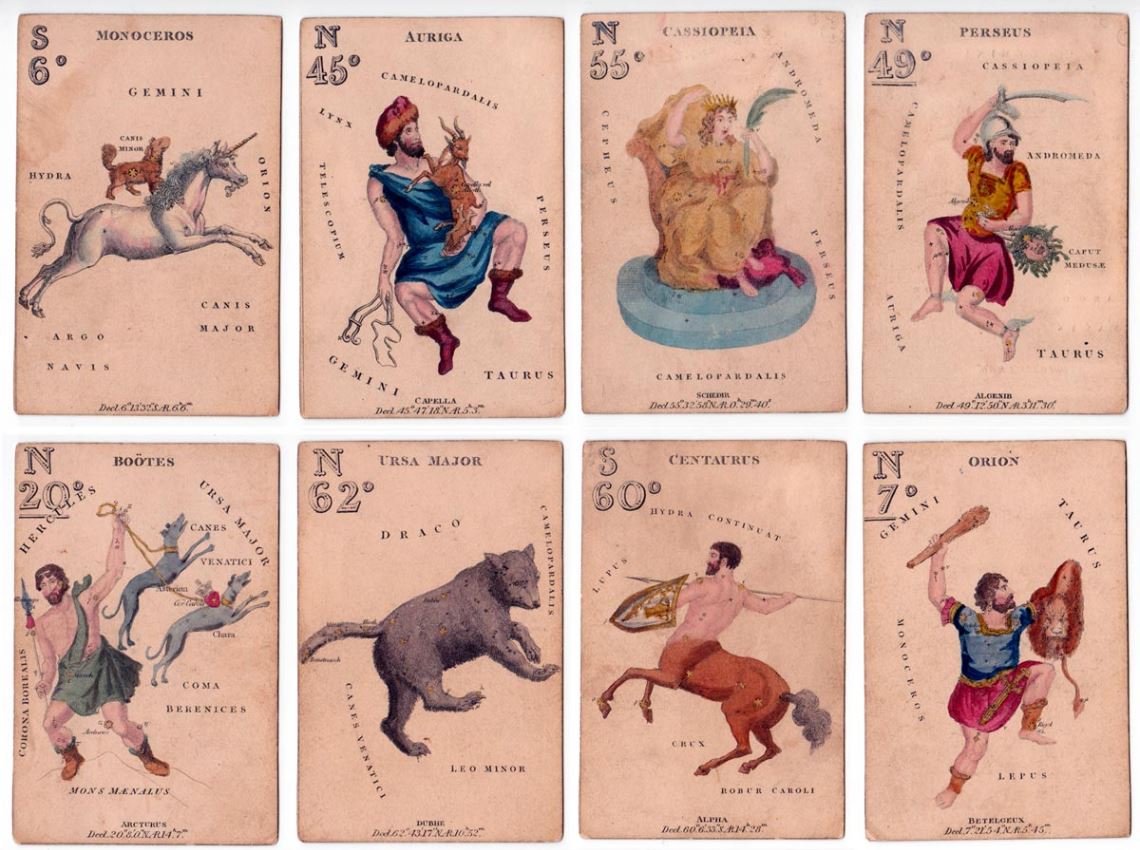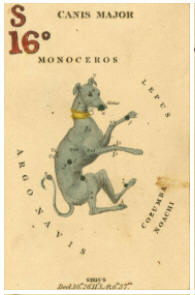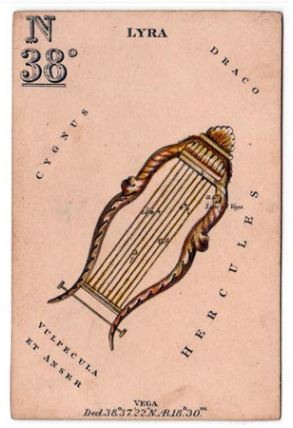 di FELICE STOPPA
MAGGIO 2022